December 8, 2017
Best Pet insurance for dog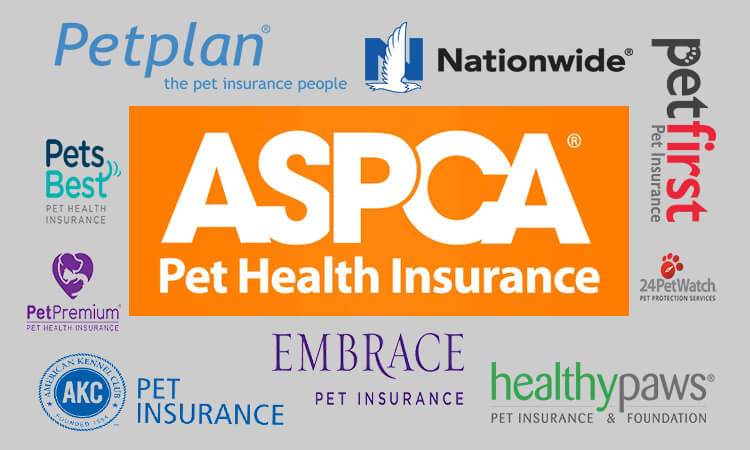 Last updated on November 10th, 2020 at 07:09 am
Dogs are the best friends of men, so it is very important to take care of them. And it is necessary to carry their insurance along with pet care. In this article we talk about the best pet insurance for dogs. Today there are many pet insurance are available but here we list out most popular best pet insurance companies 2017.
Pet insurance also known as pet health insurance It helps pet owners pay the cost of medical expenses if the pet becomes ill or has an accident. Pet insurance can cost more than it pays out so it's important to consider your own unique situation and various factors before deciding whether or not to purchase pet insurance.

List of Best Pet insurance for dog
1). AKC Pet Insurance
AKC Pet Insurance is a one the best pet insurance administered by PetPartners, Inc. It's located within the American Kennel Club's North Carolina business offices. AKC Pet Insurance is the exclusive pet insurance provider for the American Kennel Club and provides quality pet insurance coverage to dogs and cats in all 50 states.
AKC Pet Insurance offers accident and illness plans starting as low as $10 a month. This is a best and number one pet insurance 2017.
PetPartners provided pet health insurance to dogs and puppies in the United Kingdom for nearly two decades before it's arrival in the United States in 2002. In 2003, it became the exclusive pet insurance provider for the AKC and works closely with pet owners and breeders to help keep their dogs and puppies safe and healthy.
Headquarters: 8051 Arco Corporate Dr.Suite 350 Raleigh, NC
Phone Number: 866-725-2747
Website: AKC Pet Insurance
2). Embrace Pet Insurance
If you are looking insurance for your pet there are a number of companies and policy types to consider. Embrace Pet Insurance is just one of the available insurance companies for pet owners to choose from. Embrace pet insurance offers accident and illness coverage in all 50 states and DC. Policies provide coverage for hereditary, genetic and congenital conditions and can be customized to fit all budgets and needs. Embrace also offers an optional Wellness Rewards program to cover everyday veterinary care.
It was founded in 2003 when the Wharton MBA graduates Laura Bennett and Alex Krooglik decided they wanted to make a difference in the pet insurance industry.
Embrace pet insurance phone number: (800) 511-9172
Fax Number: (800) 238-1042
Mailing Address
Embrace Pet Insurance
PO Box 22188
Beachwood, OH 44122-0188
Website: www.embracepetinsurance.com
Office Address
Embrace Pet Insurance
4530 Richmond Rd
Cleveland, OH 44128
3). Petplan
Petplan Pet Insurance – North America is a Philadelphia-based pet insurance company, providing insurance for pet owners to cover veterinary bills. It was founded in September 2003 by husband and wife entrepreneurs Chris and Natasha Ashton.
For every policy sold, Petplan donates $1 to Morris Animal Foundation
For every Petplan-protected family member that crosses the Rainbow Bridge, Petplan donates $15 to the Foundation in their memory.
Each employee has the opportunity to spend a day volunteering with a cause that is near and dear to them, in exchange for one day of paid time off.
Contact Number: 1.800.241.8141
Website: Petplan
Also read: How to Stop Dog's Chewing Problem
4). Trupanion Pet Insurance
Trupanion is a pet insurance provider based in Seattle, Washington, that offers and administers cat and dog insurance in the United States, Canada and Puerto Rico. It was founded by current CEO Darryl Rawlings in 1999. Trupanion makes things simple by offering one plan that pays 90% of actual veterinary costs for eligible claims once the deductible for that condition is met. Trupanion's biggest differentiator is that they can pay your veterinarian directly and in as little as 5 minutes.

New policies: 855.210.8749
Customer Care: 888.733.2685
Address: Trupanion USA 6100 4th Ave South Seattle, WA 98108 USA
Email: CustomerCare@Trupanion.com
Website: Trupanion
5). ASPCA Pet Health Insurance
ASPCA Pet Health Insurance is committed to making veterinary care more affordable for pet parents. This Pet Health Insurance has three Preventive Care plans that can be added to help cover a pet's wellness care, including annual exams, vaccinations, tests, dental cleanings and flea/heart worm preventive. Annual limits can be set by the customer, ranging from $2,500 to $20,000, including an unlimited option. No lifetime limits.
Email: cservice@aspcapetinsurance.com
Contact number: 1-888-592-7387
Website: ASPCA Pet Health Insurance
Read also: Seresto flea collars for dogs
6). 24PetWatch Pet Insurance
24PetWatch provides Lost Pet Services and Pet Insurance policies for all pet owners. PetWatch Pet Insurance Programs are underwritten by The North River Insurance Company, EmergencyCare is underwritten by United States Fire Insurance Company, underwriting companies of Crum and Forster. C&F and Crum & Forster are registered trademarks of United States Fire Insurance Company. 24PetWatch Pet Insurance Programs are offered by PTZ Insurance Agency, Ltd.
Call: 1-866-597-2424
Website: 24PetWatch Pet Insurance
By Mail: 24PetWatch Pet Insurance Programs
P.O Box 2150
Buffalo, NY 14240-2150
7). Nationwide Pet Insurance
Nationwide offers a variety of plans offering varying levels of coverage. No age restriction to enroll in company's most popular plan, Whole Pet with Wellness. The company's most popular plan, Whole Pet with Wellness, offers 90% reimbursement for accident, injury, illness and wellness care, inclusive of exam fees. All Nationwide members have complimentary 24/7 access to vethelpline.
Annual deductibles range from $0 to $1,000. Most popular annual deductible for Whole Pet with Wellness is $250.
Call: 1-888-209-5099
Address: 1800 E Imperial Hwy, Ste 145 Brea, CA 92821
Website: Nationwide Pet Insurance
8). Healthy Paws Pet Insurance & Foundation
If you are looking top Best pet insurance for dog here Healthy Paws Pet Insurance & Foundation covers your pooch from head to paw—for a lifetime. It's a pet insurance company based in Bellevue, Washington that sells insurance for cats and dogs in the United States. It was co-founded by Steve Siadek, and Rob Jackson. The Healthy Paws pet insurance plan is easy to understand.
Contact Number: (855) 898-8991
Website: Healthy Paws Pet Insurance & Foundation
Address: Healthy Paws Pet Insurance P.O. Box 50034, Bellevue, WA 98015
9). PetFirst
Here is the Best pet insurance for dog. PetFirst Pet Insurance is committed to providing cost-effective pet insurance plans for dogs and cats of any age and breed. PetFirst's pet insurance plan is one of the most comprehensive on the market, and is available in all 50 states. PetFirst is the fastest-growing pet health insurance company in North America, and we've helped thousands of families pay for their pets' veterinary care.
Specialties for Petfirst: Pet Insurance, pet health insurance, veterinary pet insurance, dog insurance, cat insurance, puppy insurance, and kitten insurance
Contact Number: 855-270-7387
Address: Jeffersonville, IN 47130
Website: Petfirst

10). PetPremium
PetPremium is backed by Hartville Pet Insurance Group, the same insurer that backs ASPCA Pet Insurance. This pet insurance provider that is underwritten by Fairmont Specialty Insurance Agency, Inc. that operates in all 50 states. The company offers accident only and total coverage plans, as well as the option to add wellness coverage at additional cost. Petpremium Founded in 2013 and with less than 10 employees, is a relatively new and small pet insurance company
Address: 44 Wall St., Suite 505, New York, NY, 10015, USA
Contact: 1 (800) 935-7280
Website: PetPremium
Also read: 20 Organizations doing great work for dogs
Got some questions? Or some suggestions? That's why we've got a comments section on this blog! You can feel free to leave a comment or two down below and we'll get back to you as soon as possible!
We love reading your messages……