There are several companies and policy types to consider if you are looking for insurance for your pet. Embrace Pet Insurance is just one of the available insurance companies for pet owners to choose from it. Embrace pet insurance offers accident and illness coverage in all 50 states and DC. Policies provide coverage for hereditary, genetic and congenital conditions and can be customized to fit all budgets and needs. Embrace also offers an optional Wellness Rewards program to cover routine veterinary care.
What is Embrace pet insurance?
Embrace pet insurance is great customer service and high reimbursement rates. It was founded in 2003 when the Wharton MBA graduates Laura Bennett and Alex Krooglik decided they wanted to make a difference in the pet insurance industry.
Embrace pet insurance highlight
Embrace Pet insurance sells its first policy on October 10, 2006, for a cat named Lily
It's partners with American Modern Insurance Group®, a specialty insurance company.
Embrace launches an online customer portal known as MyEmbrace.
Embrace Pet insurance named one of Northeast Ohio's Top Workplaces by The Plain Dealer for the 3rd time
100,000 pets insured
The Embrace pet insurance Plan
Embrace covers all of your pet's unexpected accidents & illnesses with one simple yet comprehensive plan. Personalize it by selecting the annual maximum, annual deductible, and reimbursement percentage that fits your budget and needs.
What Is Covered by Embrace pet Insurance?
Embrace covers cancer conditions as long as your pet is not showing signs and the disease has not been diagnosed or suspected before enrollment or during the waiting period.
However, suppose your pet has been diagnosed or treated for cancer before your policy effective date or during the waiting period. In that case, your pet will not be covered for any further incidences of any type of cancer in any location in the body.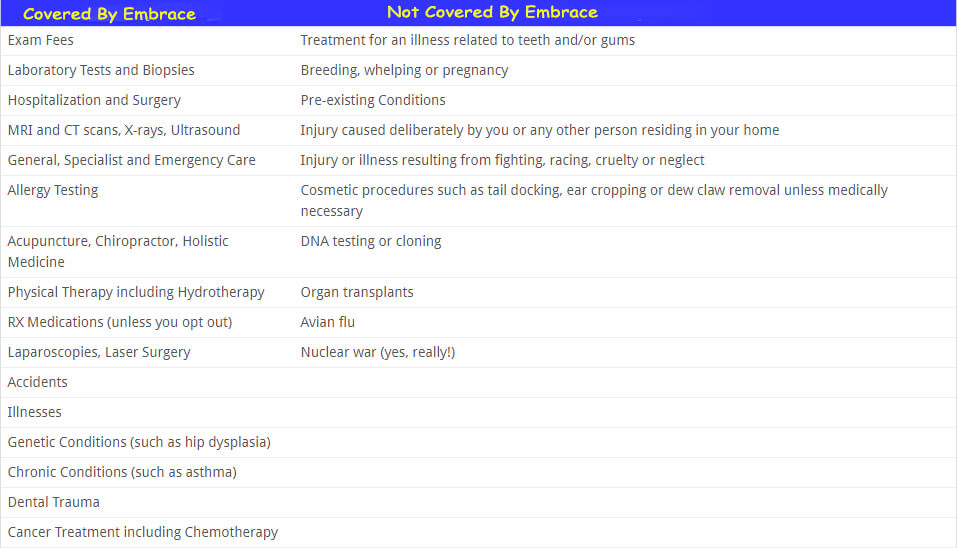 Embrace pet insurance Customer Care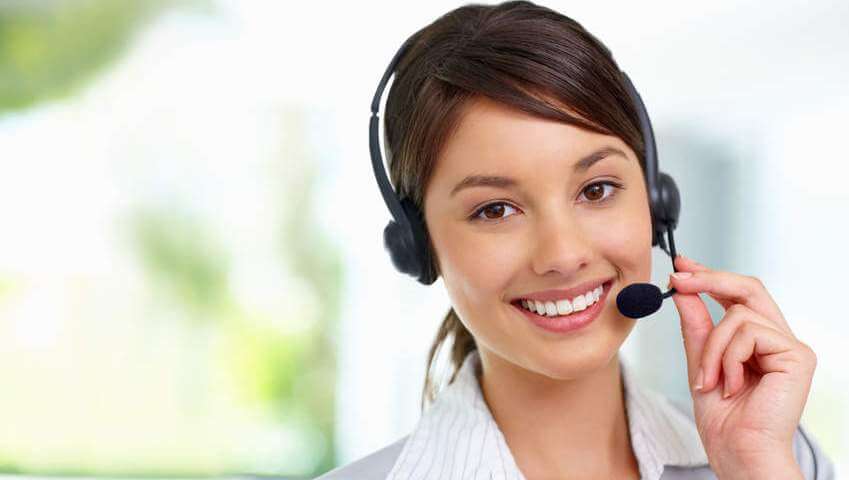 Contact Center Hours
Mon to Fri: 8:30 am – 8:00 pm
Sat 9:00 am – 1:00 pm
Sun Closed
Embrace pet insurance phone number
(800) 511-9172
Fax Number
(800) 238-1042
Mailing Address
Embrace Pet Insurance
PO Box 22188
Beachwood, OH 44122-0188
Website: www.embracepetinsurance.com
Office Address
Embrace Pet Insurance
4530 Richmond Rd
Cleveland, OH 44128
Customer support
Billing & Payment
To update your billing information, log in to your MyEmbrace account or give us a call at (800) 511-9172 (Monday – Friday 8:30 a.m. – 8 p.m. And Saturday 9 a.m. – 1 p.m. ET).
You can change your payment method from credit card to electronic checking or vice versa at any time. This update needs to be done via phone. Please give us a call at (800) 511-9172 (Monday – Friday 8:30 a.m. – 8 p.m. And Saturday 9 a.m. – 1 p.m. ET).
Adding a Pet
Welcoming a new addition to your family? Call us at (800) 511-9172 (Monday – Friday 8:30 a.m. – 8 p.m. And Saturday 9 a.m. – 1 p.m. ET).
Updating a Pet's Information
If your cat or dog gets spayed or neutered, for example, we'll be glad to update that in your file. E-mail your updated pet information to hello@embracepetinsurance.com, and we'll adjust your account, issue credits when necessary, and send you an updated certificate.
Removing a Pet
If you wish to remove a pet from your policy, give us a call at (800) 511-9172 (Monday – Friday 8:30 a.m. – 8 p.m. And Saturday 9 a.m. – 1 p.m. ET).
How to cancel Policy
You can notify us that you wish to cancel your policy via e-mail or by phone at (800) 511-9172 (Monday – Friday 8:30 a.m. – 8 p.m. And Saturday 9 a.m. – 1 p.m. ET). We will issue a refund of any unused premium to the credit card or bank account you have on file with us.
Advantages and Disadvantages of Embrace pet insurance
Advantages
No lifetime limit
Claims are paid between 5-15 days
No transaction or one-time fees
No per-incident limits on their claims as they use an annual deductible method of accounting
5% discount for payments made directly from the bank account
Offers optional wellness rewards
No additional waiting period for ACL surgery or hip dysplasia
Disadvantages
No live chat and limited phone hours
Only covers pets age 14 and younger for accident and illness
Requires a 2 day waiting period for accidents
No unlimited claims options
Prescription medication coverage costs extra
Embrace pet insurance reviews
You can check here best review for embrace pet insurance
https://www.consumeraffairs.com/pets/embrace-pet-insurance.html
https://www.yelp.com/biz/embrace-pet-insurance-cleveland-4
Embrace pet insurance jobs
Embrace currently has openings available in Customer Service, Finance, Information Technology, and Sales. Below you'll find current job openings and application instructions.
Claims Administrator – Cleveland, OH
Customer Care Representative – Cleveland, OH
Corporate Accountant – Cleveland, OH
Developer – Cleveland, OH
Systems Administrator – Cleveland, OH
Territory Outreach Representative – Los Angeles, CA, Manhattan/Northern New Jersey, & Washington D.C./Baltimore
Find more information about this jobs
Embrace pet insurance claim form
Embrace's simple claims process ensures that you get your refund as quickly as possible. And your premium will never increase because you've filed claims. The average claim amount at Embrace Pet Insurance is $858. Each year, 38% of the pets insured by Embrace Pet Insurance have a claim.
Pet insurance claim form. CLAIMS HELPLINE: 0800 980 8750 mandspet.claims@uk.rsagroup.com.
Embrace pet insurance Wellness Rewards
Wellness Rewards is another optional program offered by Embrace to take care of your pet's health via preventative measures. This program is quite distinctive within the pet insurance class. There are three allowance levels offered for this program: $250, $450 and $650. This program offers associate degree allowance with "bonus cash," which will be applied towards:
Wellness Rewards is a flexible preventative care plan, reimburses for everyday veterinary, training, and grooming costs. It works like a health savings account and rewards you with free money for being proactive with your pet's care.
Reimbursable Items
Grooming
Medicated shampoos
Toe nail trimming
Routine anal gland expression
Wellness exams
Vaccinations & titers
Flea, tick & heartworm meds
Spay/neuter surgery
Pet activity monitors
Cremation or burial
Gastropexy
Fecal & routine blood tests
Microchipping
Umbilical hernia repair
Embrace Pet Insurance Pricing Quotes
Why should you consider Embrace Pet Insurance for your Dog?
Embrace Pet Insurance provide good customer service quality reputation.
Clients can customize their pet's policy to fit their pet's needs and their financial budget.
Money back guarantee in 30 day.
Claim refunds are made based on vet bills that are submitted rather than set amounts.
Embrace insurance is an environmentally very friendly company.
Embrace clients are free to use any vet and do not have to stick with "in network" veterinary clinics.
Pets are protected for a lifetime with coverage of chronic health conditions.
Got some questions? Or some suggestions? That's why we've got a comments section on this blog! You can feel free to leave a comment or two down below, and we'll get back to you as soon as possible!
We love reading your messages……
Also read:  Probiotics for Dogs – A Pet Owner's Guide