The Miscellaneous Class breed is an American Kennel Club designation for certain dog breeds currently in the AKC Foundation Stock Service Program. Today, there are 161 breeds divided into eight categories: Sporting, Hound, Herding, Toy, Working, Terrier, Non-sporting and Miscellaneous.
Here we provide some information about the Miscellaneous Class breed.
Other kennel clubs and dog organizations, and businesses may use the designation Miscellaneous Class or Miscellaneous Dog Breeds, which may be defined somehow.
Here is a list of Miscellaneous Class Breeds
Azawakh
The Azawakh is a West African sighthound that originates from Burkina Faso, Mali, and Niger's countries. It is also used as a hunting dog, though relegated to a secondary function due to the region's lack of game. Azawakh needs a fairly high exercise level and should have regular runs off the lead in large enclosed areas to run off steam. The dogs are very social and emotional.
Height: 25-29 inches (male), 23.5-27.5 inches (female)
Weight: 44-55 pounds (male), 33-44 pounds (female)
Life Expectancy: 12-15 years
Group: Miscellaneous Class
Barbet
Barbet is a medium-sized French water dog. His personality is described as friendly, joyful, obedient, and intelligent. They are quick to learn and need lifelong obedience training. The Barbet is an agile athlete and loyal partner in any activity, especially if it involves water. He has webbed paws specifically for swimming.
Height: 19-24.5 inches
Weight: 35-65 pounds
Life Expectancy: 12-14 years
Group: Miscellaneous Class
Belgian Malinois
The Malinois is a medium-to-large sized dog breed. This breed uses as a working dog for tasks, including detecting odors such as explosives, accelerants, and narcotics; tracking humans for suspect apprehension in police work. Belgian Malinois squarely built, proud, and alert herders were standing 22 to 26 inches. Belgian Malinois exhibits energy levels that are among the highest of all dog breeds.
Height: 24-26 inches (male), 22-24 inches (female)
Weight: 60-80 pounds (male), 40-60 pounds (female)
Life Expectancy: 14-16 years
Group: Herding Group
Dogo Argentino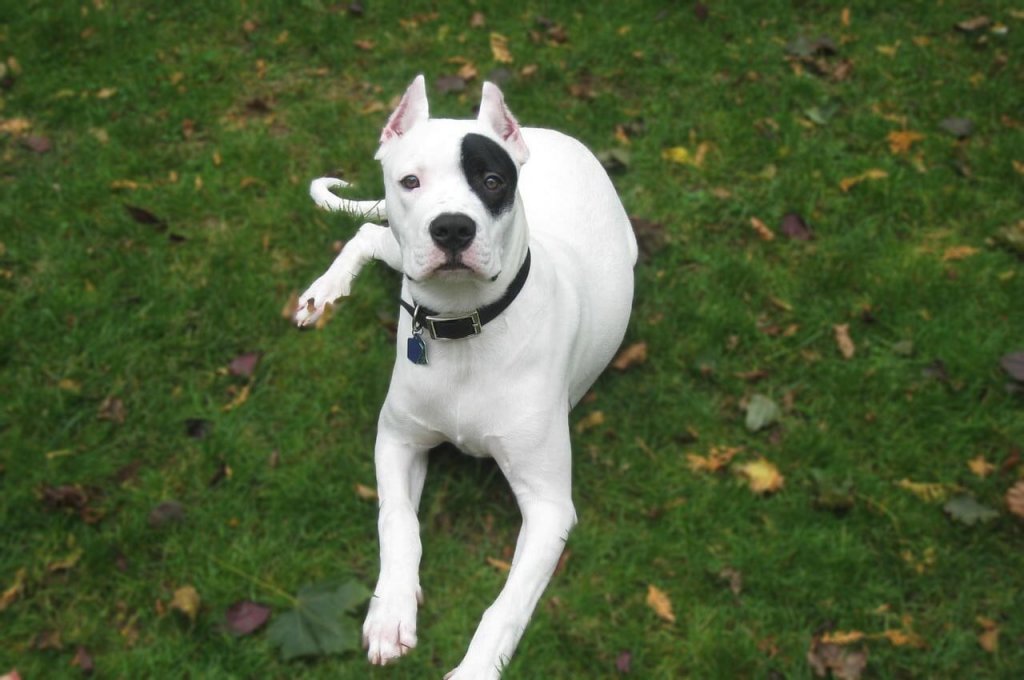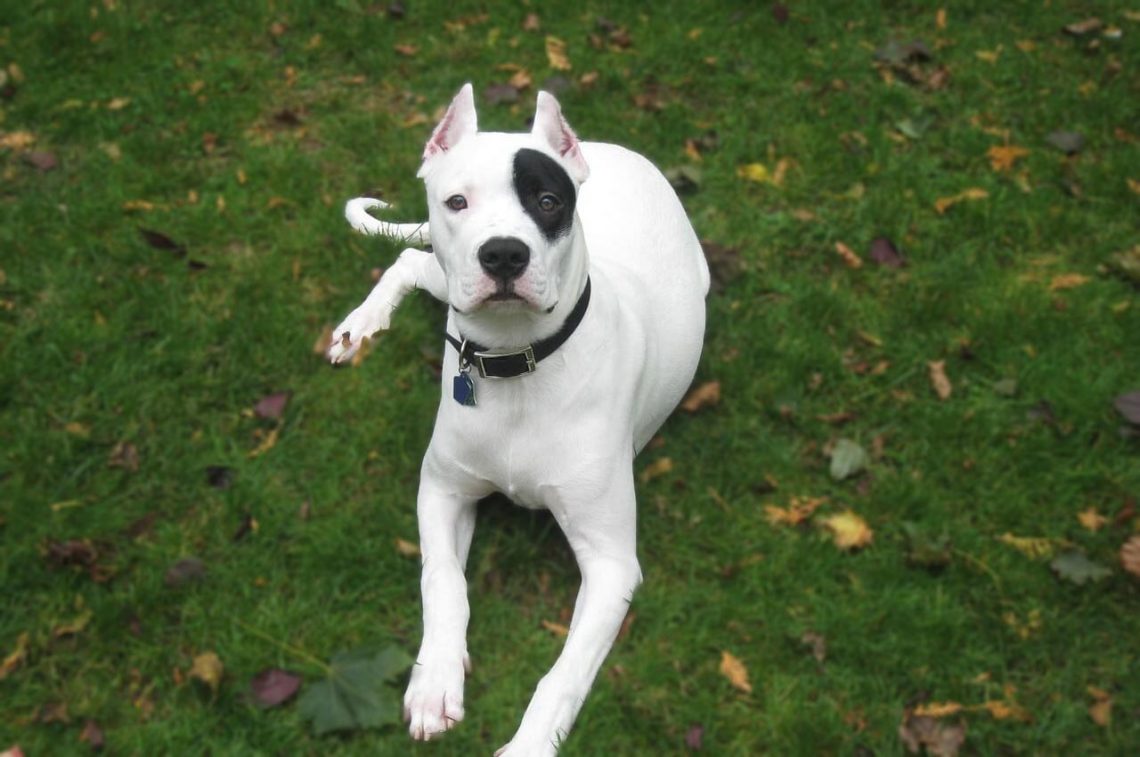 The Dogo Argentino is a large, white, muscular dog breed. Today, this breed is extinct, but it said that it was a great hunter as a large and ferocious dog. His short, plain, and smooth coat is completely white, but a dark patch near the eye is permitted as long as it doesn't cover more than 10% of the head.
Height: 24-27 inches (male), 23.5-26 inches (female)
Weight: 80-100 pounds
Life Expectancy: 9-15 years
Group: Miscellaneous Class
Dutch Shepherd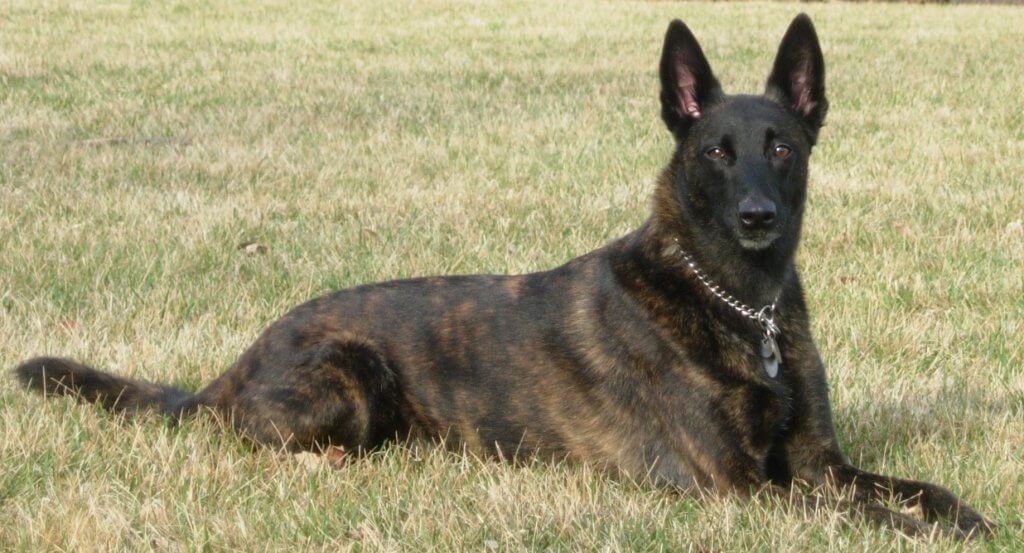 The Dutch Shepherd is a herding dog of Dutch origin. It is a lovely, athletic, alert, and intelligent breed and has retained its herding instinct for which it was originally developed. The Dutch Shepherd was discovered as a naturally occurring shepherd's dog living in rural areas. Dutch Shepherds are loyal, reliable, alert, watchful, active, independent, intelligent, and intuitive.
Height: 21.5-24.5 inches
Weight: 42-75 pounds
Life Expectancy: 11-14 years
Group: Miscellaneous Class
Grand Basset Griffon Vendéen
The Grand Basset Griffon Vendéen is a French scenthound derived, like all bassets, from hounds of superior size, in this case, the Grand Griffon. Grand Basset Griffon Vendéens, a long-backed, short-legged hunting breed of dog of the hound type, originates in France's Vendée region.
Height: 15.5-18 inches
Weight: 40-45 pounds
Life Expectancy: 13-15 years
Group: Hound Group
Nederlandse Kooikerhondje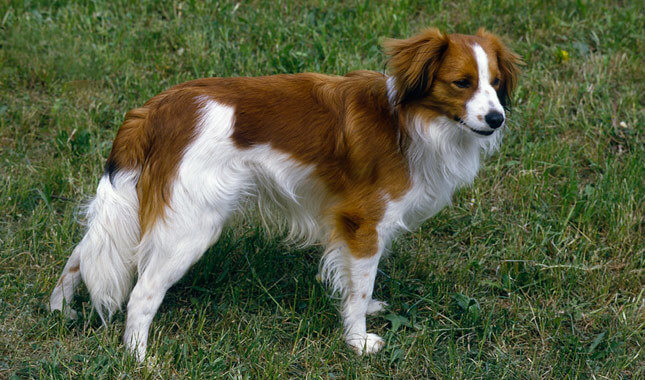 The Kooikerhondje is a small spaniel-type breed of Dutch ancestry that was originally used as a working dog. The Kooikerhondje is a small, flashy, orange, and white spaniel-like sporting dog. They were originally bred in The Netherlands as a duck decoy dog. They are also intelligent, attentive, and more than willing to please their owner.
Height: 15-17 inches (male) 14-16 inches (female)
Life Expectancy: 12-14 years
Group: Sporting Group
Norrbottenspets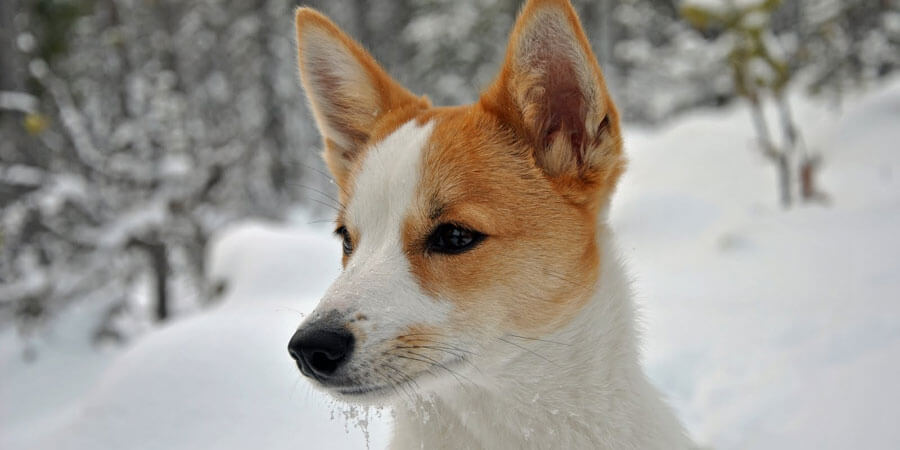 The Norrbottenspets is a medium-sized spitz-type dog. They are calm, keen, and attentive, with a kind disposition. The breed originated in Norrbotten, Sweden, and Lappland/Kainuuland, Finland, and has been documented as early as the 17th century. The dogs were mainly used as hunting companions by the end of World War I.
Height: 16.5-18 inches
Weight: 20-30 pounds
Life Expectancy: 14-17 years
Group: Miscellaneous Class
Peruvian Inca Orchid
The Peruvian Hairless Dog is a breed of dog with its origins in Peruvian pre-Inca cultures. It is one of several breeds of hairless dogs. They tend to be very protective of women and children in the family. The color of skin can be chocolate-brown, elephant grey, copper, or mottled. They can be one color or one color with pink tongue spots.
Height: 9.75-15.75 inches (small) 15.75-19.75 inches (medium) 19.75-25.75 inches (large)
Weight: 8.5-17.5 pounds (small) 17.5-26.5 pounds (medium) 26.5-55 pounds (large)
Life Expectancy: 12-14 years
Group: Miscellaneous Class
Portuguese Podengo
The Portuguese Podengo is an ancient multi-sensory hound dog breeds. They are lively, agile, playful, alert, highly intelligent but not always easy to train, independent yet loving. They are watchful and observant and will bark when something gets their attention.
Height: 22-28 inches (large) 16-22 inches (medium)
Weight: 44-66 pounds (large) 35-44 pounds (medium)
Life Expectancy: 10-15 years
Group: Miscellaneous Class
Got some questions? Or some suggestions? That's why we've got a comments section on this blog! You can feel free to leave a comment or two down below, and we'll get back to you as soon as possible!
We love reading your messages……
Also read: Top 10 benefits of having a Beagle
If you found this information useful, please share it with your family and friends on Facebook, Twitter, etc.