Dogs are special for every owner! Because he's your best friend, companion, and a source of unconditional love. Here, we would show you some benefits of the Dachshund. The dachshund is a one of the most popular short-legged, long-bodied, hound-type dog breed originated in Germany.
If you are interested in adopting Dachshund so this article is useful for you and If you own a beautiful Dachshund and would like to share information with us or have pictures that you would like to be included in our dog gallery, we would love to hear from you Contact here.

Read also: Benefits beagle
List of Dachshund Benefits
They live long
Great Watch Dog
They're energetic and need plenty of exercise
Dachshunds love to jump
Very Cute and small size dog
Low Maintenance Dog breed
Very Good Temperament
They love to cuddle
They comes in different coats and colors
Dachshund have few health problems
This is Adorable Dog
Is a Comical Dog
1). They live long
Dachshund is a popular dog breed and if you are looking long live dog then this is perfect for you. They generally live 12 to 16 years. Dachshund generally healthy so if you will take care of and without health confusion providing many years of companionship.
Give your dachshund dog review
2). Great Watch/Guard Dog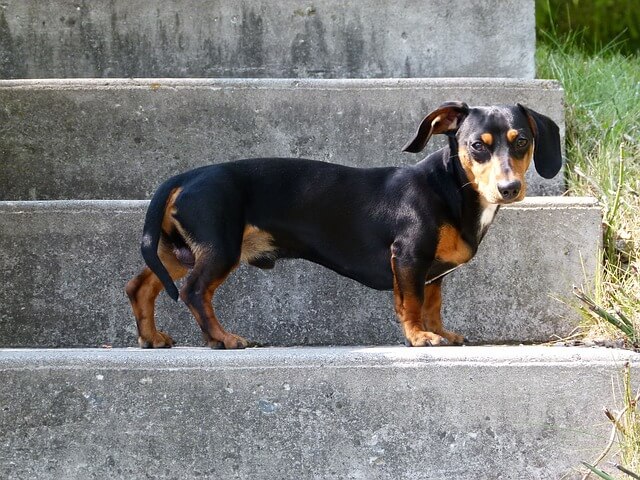 They are loyal and protective and have a deep bark for their size. Their personality makes them a Great guard dog. Dachshund is known to be the hyper warning and will always bark aggressively when there is an outsider or infiltrator in the home.
3). They're energetic and need plenty of exercise
Dachshunds are an energetic dog but like all breed, they need plenty exercise for every day. Dachshunds can be noisy and destructive if not kept exercised mentally and physically; they like the company of people and other dogs. Dachshunds are reliant friends and make good family pets. They are not noted for their obedience but, with Gallantness and persistence by the owner, they can be trained.
4). Dachshunds love to jump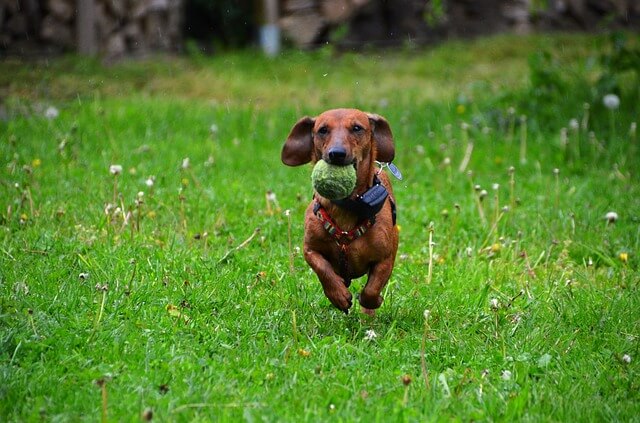 Dachshund love to jump up and put their paws on us they are so close to the ground. But be careful of their fragile long backs. You need to keep an eye on your Dachshund to keep her from jumping off high places like beds, couches, porches, and so on.

5). Very Cute and small size dog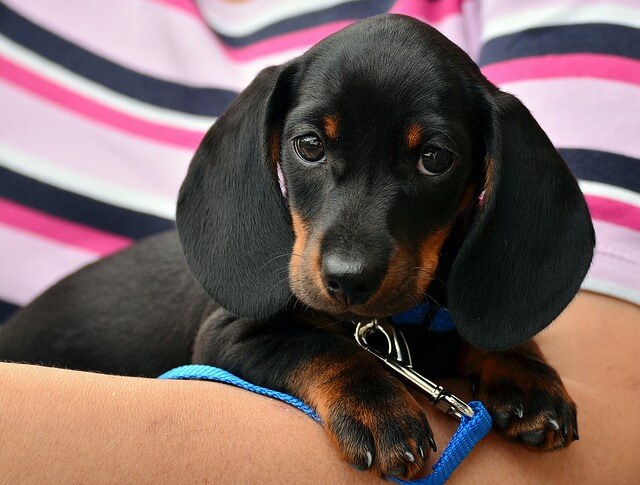 If you are looking small size cute dog breed so Dachshund is a perfect companion for you. Dachshunds come in three sizes: standard, miniature and kaninchen. The standard dachshund averages 16 lb, miniature 12 lb and The kaninchen weighs 8 lb. This is a small size and very cute dog perfect for children's.
6). Low Maintenance Dog breed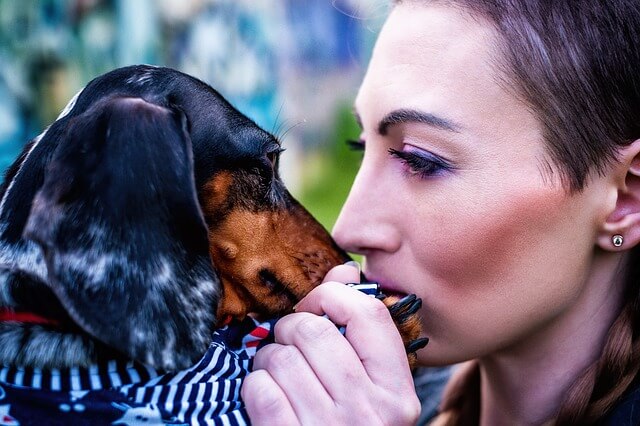 Dachshund is known for their size and small feet. Dachshund dogs are seen as a symbol of Germany. This is one of the best dogs for the adoption and it is a good dog for low maintenance cost. Small sized Dachshund is best among medium-sized low maintenance dogs. They shed, but not excessively. They generally don't need to be bathed often and are free of doggie odor.
7). Very Good Temperament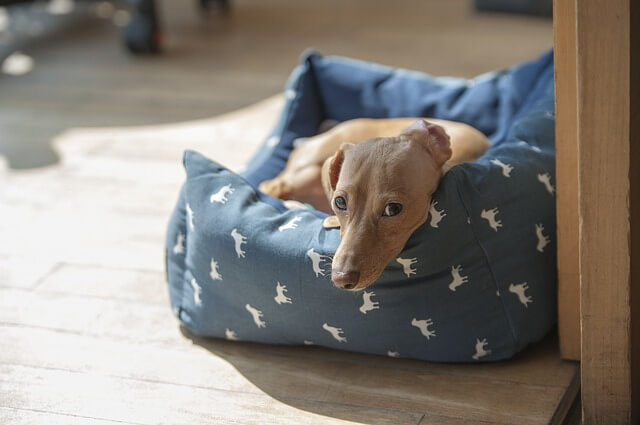 Dachshunds are playful, but as hunting dogs can be absolutely stubborn and are known for their inclination for chasing small animals, birds, and tennis balls with great determination and ferocity. Dachshunds can be difficult to housebreak, and patience and consistency are often needed in this endeavor but it's very good Temperament dog breed.

8). They love to cuddle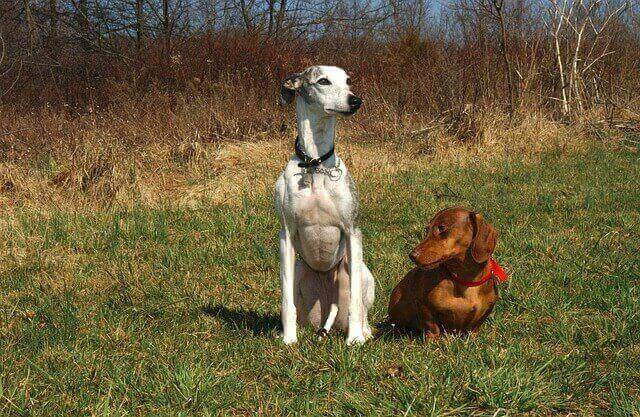 All dogs can be very sweet and cuddly. Same like dachshund is love to cuddle. They are brave and courageous these dogs were bred to hunt the ferocious badger, after all. The Dachshund packs a whole lot of personality into a tiny little body. Many owners are so devoted to the breed that they refuse to adopt any dog that isn't a Wiener Dog.
9). They comes in different coats and colors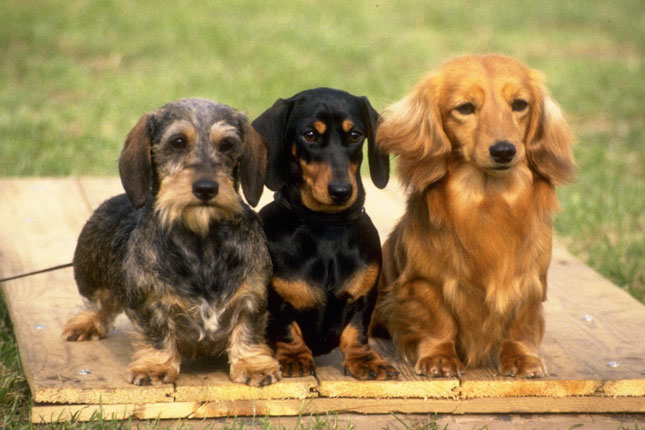 Dachshund coat colors can vary widely. They come in three different varieties like Smooth-haired, Long-haired and Wire-haired.
Smooth-haired: Dense, short, smooth and shiny; requiring little maintenance. Most common colors are Black and Tan, Red, Chocolate/Tan and Dapple.
Long-haired: Soft and straight with feathering on underparts, ears, behind legs and tail where it forms a flag. The coat requires regular grooming. Most common colors are Black and Tan, Red, Chocolate/Tan and Silver Dapple.
Wire-haired: A short, harsh coat with a dense undercoat covers the body. They don't moult. Most common colors are Brindle and Red. Chocolate/Tan and Dapple also occurs.

10). Dachshund have few health problems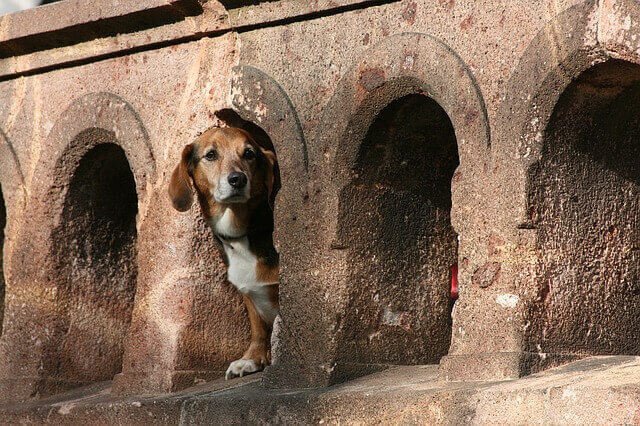 Like all pure breed, Dachshund is prone to spinal problems, especially intervertebral disk disease (IVDD), due in part to an extremely long spinal column and short rib cage. But It's Very healthy and playful dog and few health problem and lives long life.
11). This is Adorable Dog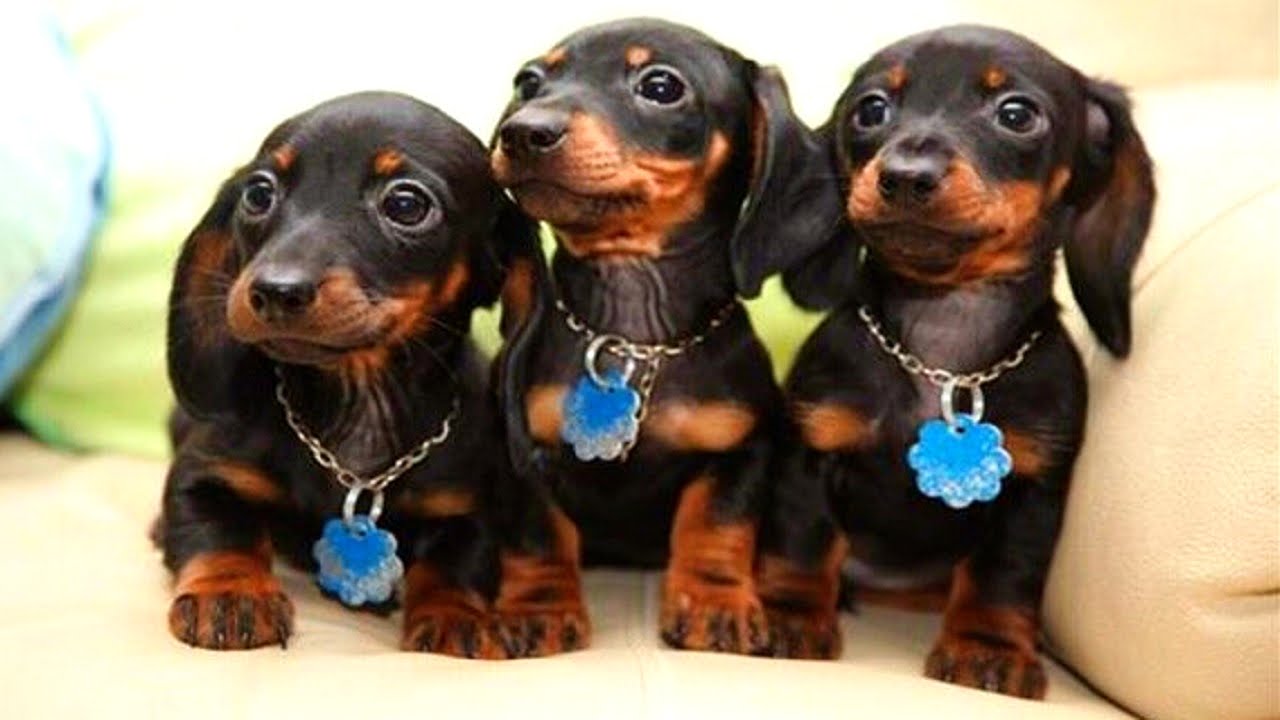 Dachshund is playful and a great companion that you would love to have. This breed is known to be lovable and cuddly often napping on its owner's lap. If you are looking small and adorable dog so this is a good choice for you. They are so adorable, but being so small it would be hard to have them in the yard and stuff as they could get out so easily.
12). Is a Comical Dog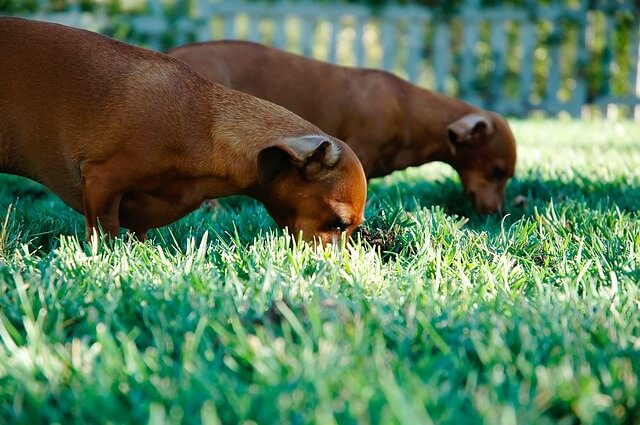 lively, charming, Curious and brave, the Dachshund is similar to a terrier in his demands to be in on everything. They can be a bit intimidated by other breeds and larger dogs, so it is important to ensure they are well socialized right from a young age and it's good for children's. Dachshunds are wonderfully loving and comical dogs, and like most breeds, if properly socialized, will make great companions for the entire family.
Got some questions? Or some suggestions? That's why we've got a comments section on this blog! You can feel free to leave a comment or two down below and we'll get back to you as soon as possible!
We love reading your messages……
References:
www.theodysseyonline.com
puppiesclub.com
Wikipedia