Cesky Terrier is a great companion, equally content to go on an adventure or curl up at home. These dogs are ideal for apartment dwellers, but they also benefit from a backyard and regular outdoor playtime. This breed also gets along well with children and other dogs.
These dog Breeds have an intelligent personality that must be properly channeled or mischief will ensue. The Cesky is more obedient and submissive than many other strong-willed terriers, making them a well-rounded pet with a friendly temperament. They also get along well with novice pet parents and are fairly easy to train.
Highlights/Content
History of the Cesky terrier Dog
Frantiek Horák, a Czech breeder, developed the Cesky Terrier in 1948 as a cross between a Sealyham Terrier and a Scottish Terrier to create a terrier suitable for hunting in Bohemia's forests.
The Cesky Terrier was developed by a Czech breeder, František Horák, in 1948, as a cross between a Sealyham Terrier and a Scottish Terrier, to create a terrier suitable for hunting in Bohemia's forests.
Scottish terriers, also known as "Scotties," have long been a popular breed in the United States. Scotties were created to hunt badgers and eradicate insects in fields. The breed was recognized in Birmingham, England, in 1859, and it reached its present standard in 1879. In addition, the American Kennel Club known the breed in 1885.
The Sealyham Terrier is a small to medium-sized Welsh terrier breed that was developed in Wales as a working dog. This breed is suitable as both a working terrier and a home companion. The Sealyham Terrier, produced in Wales, was formerly most popular terrier breeds. The English Kennel Club granted official approval to these terriers in 1910.
In 1963, the Fédération Cynologique International recognized the Cesky Terrier as breed number 246 in Group 3, Terriers for international competition. The Cesky Terrier is the world's six most rare dog breeds.
Before the Cesky terrier was first imported to the United States in the 1980s, it had been around for about two decades. It would be several decades before the breed known by the AKC, which occurred in 2011.
Cesky Terrier Breed Overview
Origin: Czech Republic
Breed Group: terrier
Nick Name: Bohemian terrier
Life Span: 12-15 years
Height: 10-13 inch
Weight: 14-24 pounds
Coat: long, silky fur
Coat color: Varying shades of gray from black to platinum
Barking level: Moderate
Energy level: Medium
Exercise need: Medium
Litter Size: 2-4 puppies
Appearance
Cesky Terrier is a rectangular shaped, well muscled, short legged, well pigmented hunting terrier. The most distinctive features of this adorable dog are its flat face and large eyes. Their ears hang down and they have a short, wrinkled nose. Their skulls are large and flat.
This dog breed has a small, low-to-the-ground body. They have thick hair and a full mane on their thighs, front legs, tail and toes. His lips were very thick and perfectly shaped. Their teeth are strong, evenly spaced and square in the jaw.
The most popular color associated with them is gold. However, they appear in a variety of colors, with blue and gray being the most unusual. Pekingese appear square to the eye, whites are hardly discernible. Cesky Terrier is a fairly small pet, standing 10-13 inches tall and weighing 14-24 pounds.
Temperament
Cesky Terrier is a daring and bright dog that enjoys playing with its owner but is quieter than other terriers. They are faithful and affectionate, yet they are also energetic enough to compete in earthdin trials, agile, obedience, and tracking. Cesky is also an accomplished therapy dog.
They get along effectively with children and other pets, particularly if they are raised with them. A cesky puppy is a rambunctious bundle of energy. Cesky Terrier enjoys hunting and digging. The Cesky is an outstanding watchdog since of his attentive demeanor, wariness of strangers, and deep, booming bark.
He is devoted to his trainer. The Cesky breed is a nice dog that likes to play. Cesky is typically fearful of the unknown. Cesky is not hostile with other persons or dogs in general. He is a friendlier dog than most terriers.
Health
With proper care, this dog breed can live up to 12 to 15 years. The most frequently reported major concerns are orthopedic problems, heart problems, eye disorders, cancer and obesity.
Scotty cramp is a neurological condition that affects the nervous system of dogs, causing muscle spasms and pain. This condition temporarily limits dog's ability to move its limbs.
Progressive retinal atrophy occurs when retinal cells progressively weaken, eventually leading to blindness. It is a degenerative retinal disease that causes progressive vision loss and, eventually, blindness.
Patellar luxation occurs when the knee cap slips out of its normal position. Patellar luxation is a common condition that can affect one or both knees in dogs.
Cesky Terrier Dog Care
Caring for Cesky Terrier is a big responsibility as its health and hygiene is completely in hands. Cesky terriers love to eat puppies. As a result, you should feed dog carefully, as there is a risk of obesity in older dogs.
These dogs are exceptionally trainable as the Cesky is specifically designed for an intelligent nature, in addition to its hunting abilities. In regards to their long coats, Cesky Terriers require a bit more time and effort from their owners when it comes to grooming.
Feeding
Depending on his height, age, and activity level, a Cesky Terrier requires roughly 1.5 cups of high-quality food every day. Because the dog has a predisposition to acquire weight, owners should not leave more food than is necessary.
Examine the relationship between legumes and heart failure in dogs with the help of a veterinarian, and compare fruit-free dog meals.
Exercise
A Cesky Terrier requires 30 to 60 minutes of daily activity in the form of walks, retrieves, and playing. An hour of daily movement, such as walks, yard runs, or playing games, is plenty to keep Cesky happy.
This dog also performs admirably in agility trials and contests. Unless this breed is well-trained from the outset, allowing this dog to run free is risky. It's not a smart idea because he has powerful prey.
Grooming
Cesky has a relatively hypoallergenic coat with short hair covering most of the body. The fine texture of the hair traps dirt. Bathing is necessary in between grooming sessions because the coat does not shed dirt on its own. Furthermore, a thorough brushing every few days will remove tangles and reduce shedding.
Plan to have this dog professionally groomed every six to eight weeks, using clippers instead of hand clipping. You should check ears regularly to remove any excess debris or blockage. Regularly trim nails to prevent them from becoming long and unruly. Younger dogs are also more prone to dental problems, so owners should continue to brush their teeth.
Training
The Cesky Terrier was developed to be a highly intelligent and trainable hunting dog with the capacity to identify game. Early house training, socializing, and basic instructions will be quite beneficial to this breed. Because it is a sensitive breed, it should react well to positive training methods. When pups are roughly eight weeks old, basic learning can begin.
Because of their intellect, they like learning new techniques. They normally learn the fundamentals of house training and obedience rather quickly, which strengthens relationship with them. This is an excellent chance for mental workout. A large bark, in comparison to a cesky's small stature, serves as an excellent warning for invaders.
Advantages and Disadvantage of Cesky Terrier dog
Advantage
A low shedding coat
Have a fun and adventurous nature
Well with children
Disadvantage
They have a tendency to wander.
Need constant grooming
Can be dominant or aggressive with small animals
Photo gallery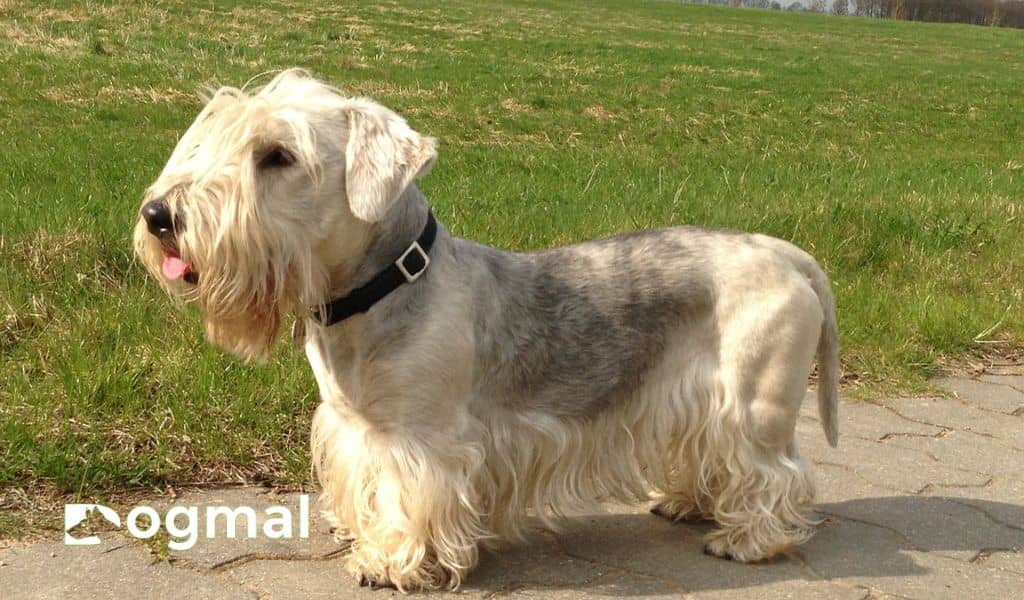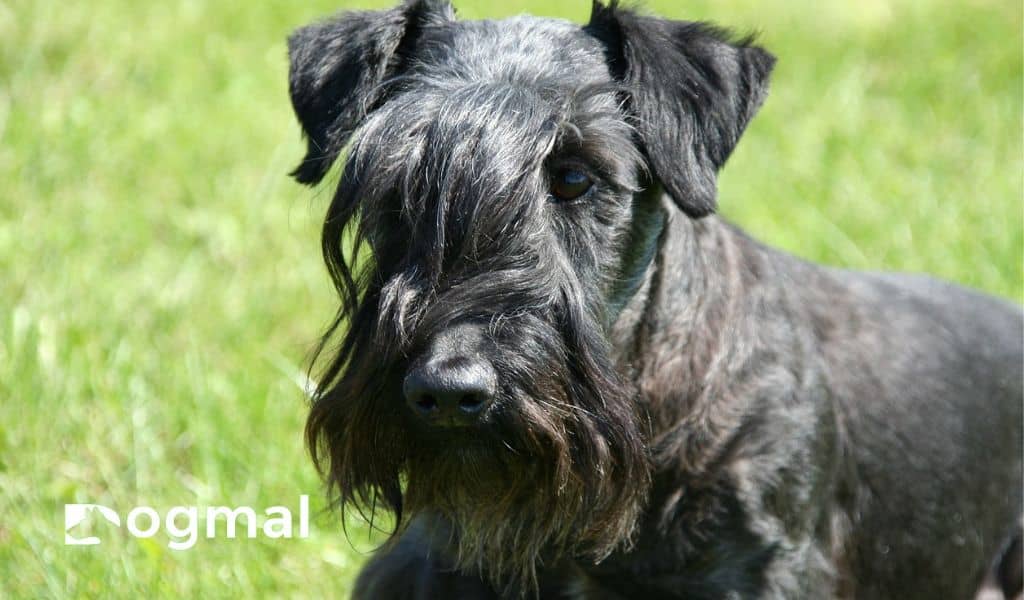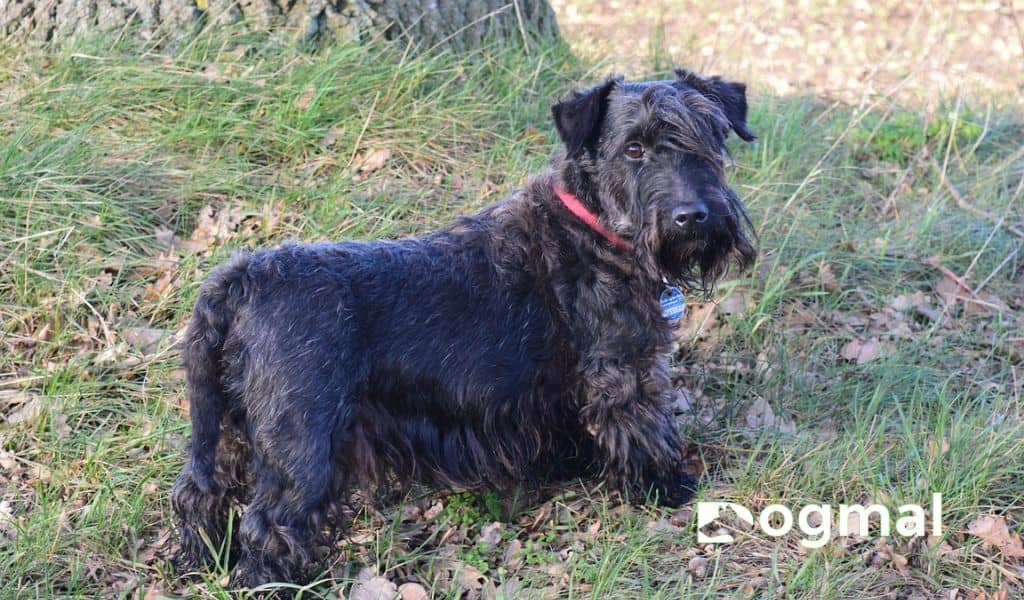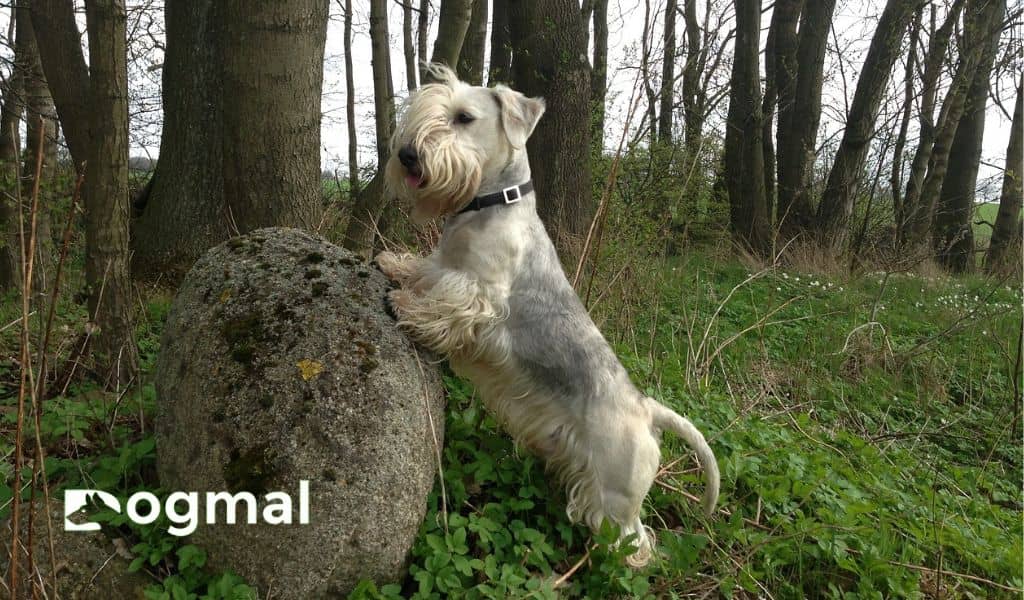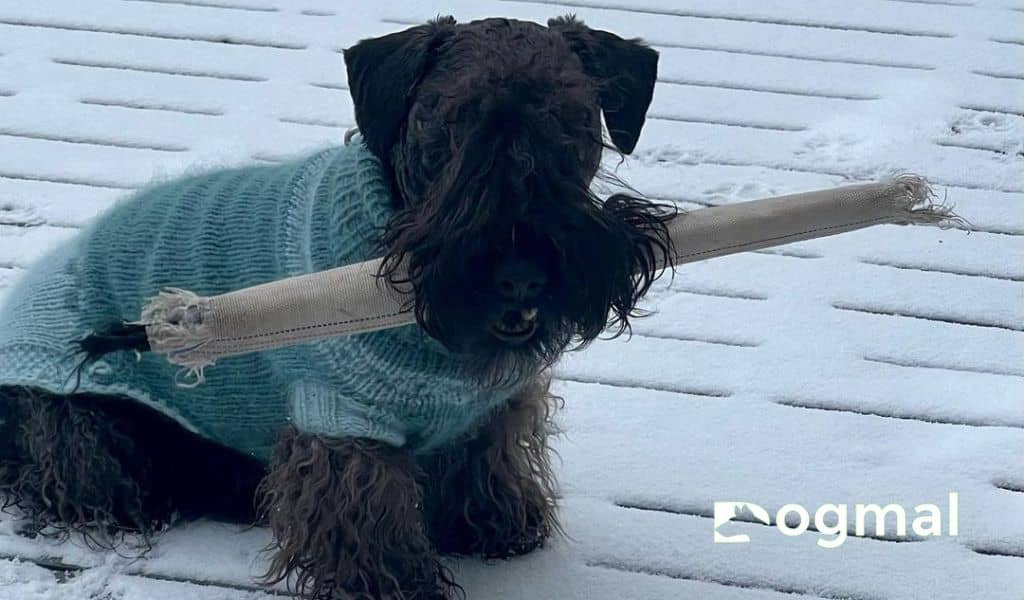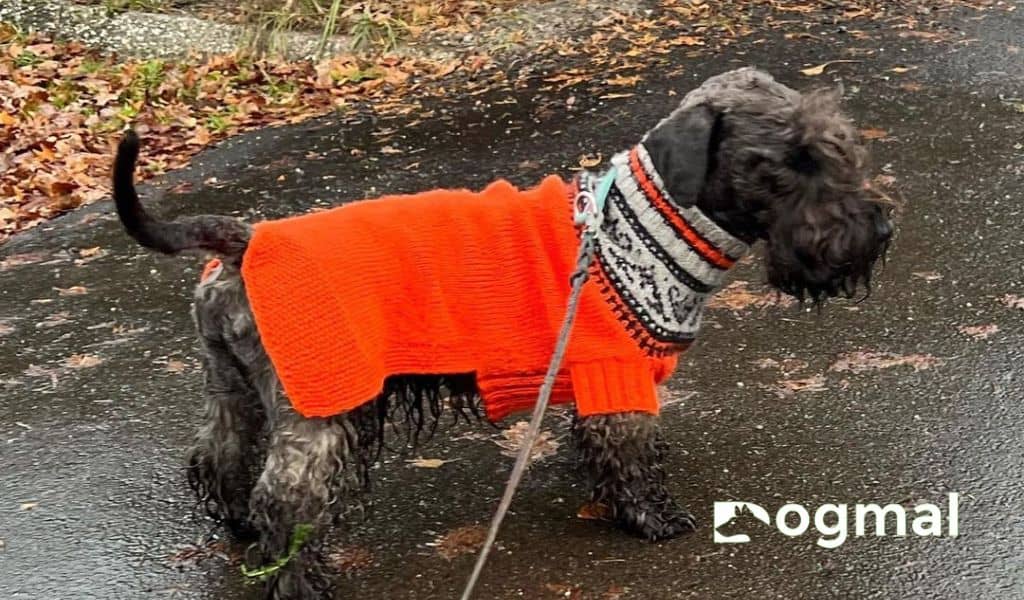 Got some questions? Or some suggestions? That's why we've got a comments section on this blog! You can feel free to leave a comment or two down below, and we'll get back to you as soon as possible!
We love reading your messages……