The beagle is a breed of small hound that is similar in appearance to the much larger foxhound. The beagle is a scent hound developed primarily for hunting hare. It's has been successfully mixed with Labradors, Husky, Yorkshire Terrier, Chihuahua, Maltese, Poodle, Golden Retriever, Papillion, Boxer, American Eskimo, and more.
Beagle x Chihuahua = Cheagle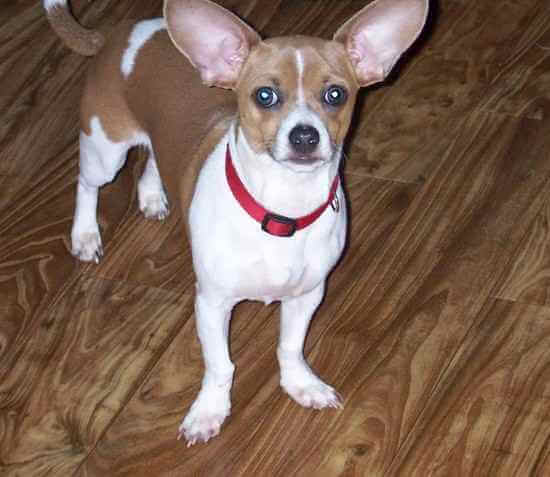 Cheagle is not pure breeds. It's a cross between Beagle and Chihuahua. Cheagle is a small- to medium-size dogs, such as a beagle with a tiny Chihuahua result in a dog that matures at about 12 pounds. The Cheagle's behavior will include characteristics of both the Chihuahua and the beagle. The Cheagle is a very hyper and outgoing dog-like both parent breeds. They are very playful and loving dogs who crave attention.
Lifespan: 10 to 14 Years
Height: 9 to 14 inches
Weight: 9 to 20 pounds
Beagle x Husky =Beaski
The Beaski is a cross between popular purebreds, the Beagle and the Siberian Husky. They have dark nose, almond-shaped eyes with alert look, and short coat. They make amazing household companions. They usually have a floppy, triangular ears and a medium-sized muzzle on a rounded head. They are built strong and solid with muscular, thick-boned legs and a long torso.
Beagle x Pug = Puggle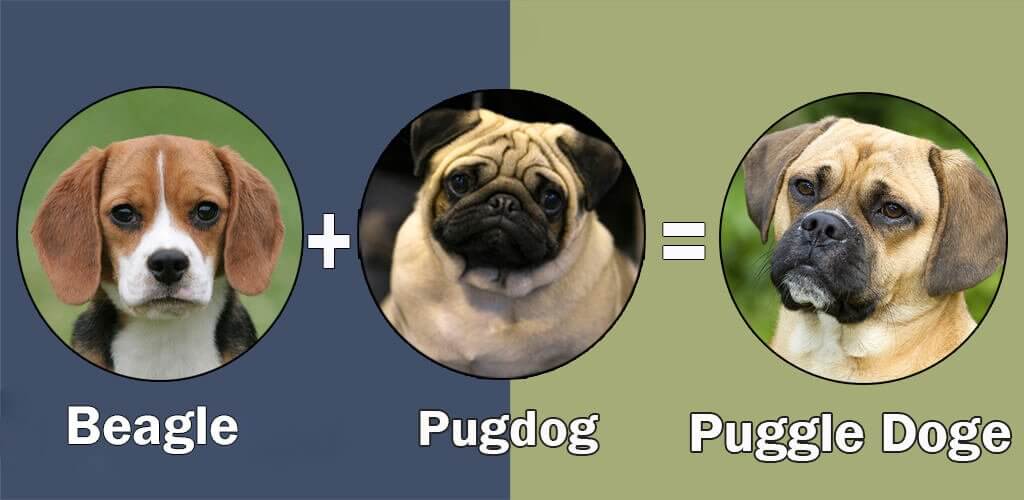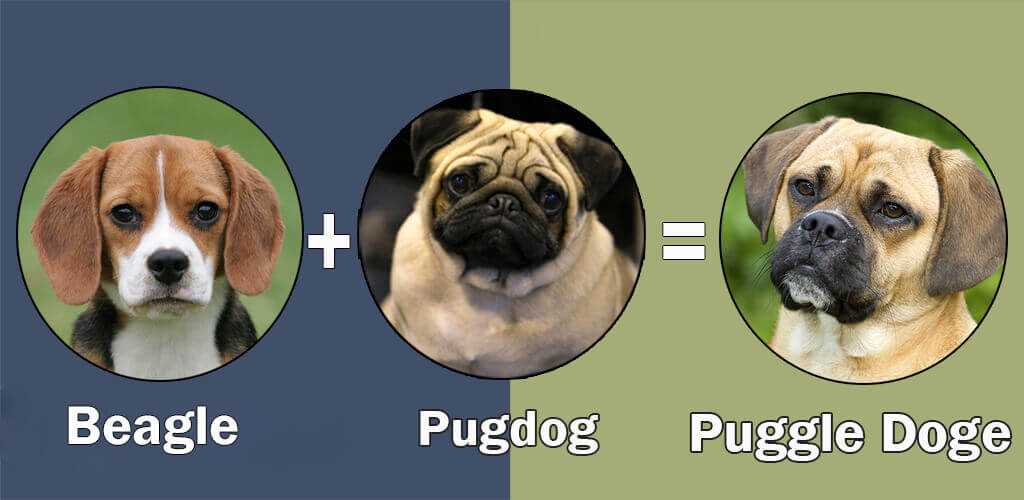 Puggle is a robust, healthy little dog with a playful spirit, a sense of humor, and a desire to please. It's a cross between Beagle and pug dog. Puggles are extraordinarily loving but need a good amount of playtime, making them perfect for younger families.
Height: 10-15 inches
Weight: 10-30 lb
Lifespan: 10-15 years
Beagle x Dalmatian = Beaglemation
The Beaglemation, also known as Dalmatian-Beagle mix, is a mixed dog with Dalmatian and Beagle ancestry. It is a popular pet not just for its good looks but also its companionable nature. The curious Beaglemations are intrigued by things around them, which means they are always alert to the situation and do a great job as watchdogs.
Weight: About 60 lbs
Height: Medium; 15-20 inches
Lifespan: 10-12 years on average
Beagle x Golden Retriever = Beago
Beago is a medium-sized cross between a Beagle and a Golden Retriever. A solid and muscular body characterizes the Beagos with a pair of round dark eyes set on a broad skull, a well-chiseled and balanced muzzle, a black nose, floppy ears, muscular forequarters, and a medium-sized tail.
Weight: 30-40 lbs (13.6-18.1 kg)
Height: Small to medium; males: 13-20 inches, females: 10-12 inches
Lifespan: 10-12 years
Beagle x Labrador = Beagador
The Beagle Lab mix is one of the most popular designer cross breeds between beagle and Labrador. It's also called Beagador or lab beagle mix. This friendly and fun dog takes its height from the Beagle but has a somewhat longer torso.
The Beagle Labrador mix originated from the United States and is a deliberately crossbred designer dog that has risen to popularity over the last three decades. Since the Beagador is a multi-talented breed, it does well in various dog sports such as agility and jogging.
Beagle x Pomeranian = Pomeagle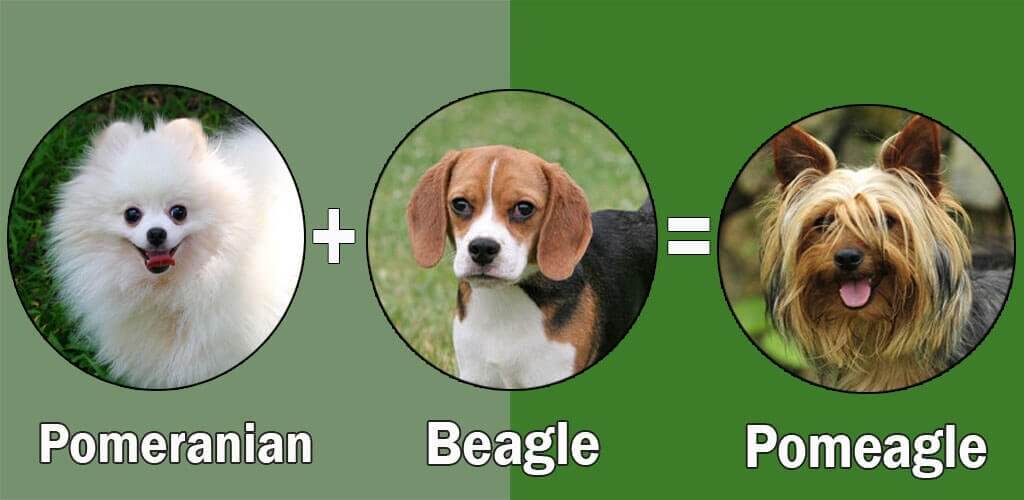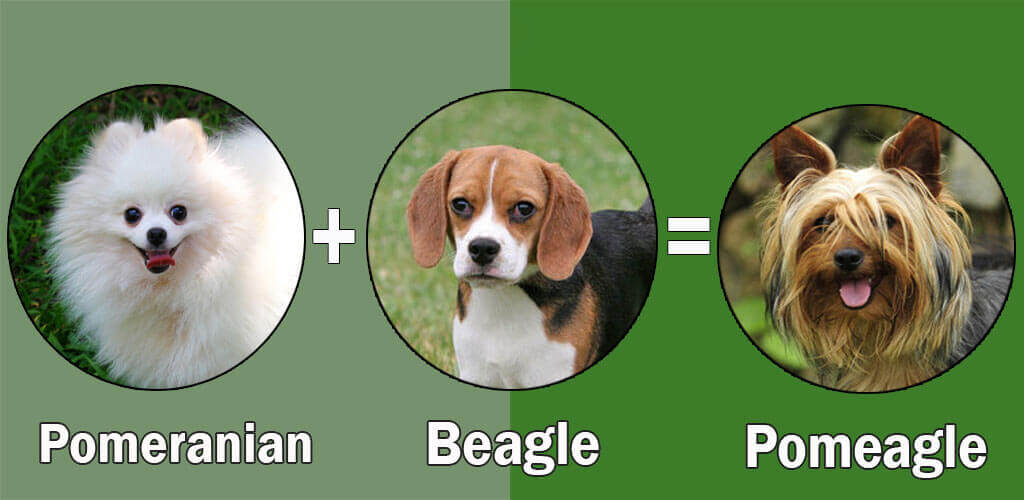 Pomeagle is a cross between beagle and Pomeranian. They may have a furry look similar to their Pomeranian parent or be smooth-coated as the Beagle. These active dogs need regular exercise for a healthy body and mind. They are immensely loyal to their owners as well as the family they belong to.
Weight: 3 to 25 pound
Lifespan: 12 to 15 years
Beagle x Maltese = Malteagle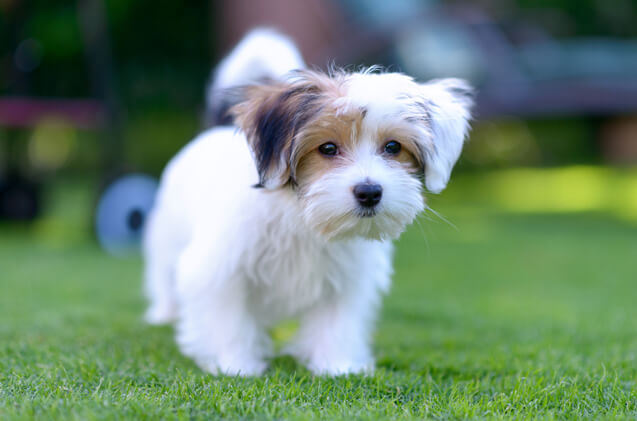 The Malteagle is a gentle, affectionate little dog that loves being part of a family and can bond very strongly with its owner. It's a cross between the beagle and Maltese. The Malteagle's non-purebred status means he cannot join the coveted American Kennel Club (AKC) however, and both parent breeds are members.
Height: 10-12 inches
Weight: 15-22 lb
Lifespan: 12-15 years
Beagle x Shih-Tzu = Bea-Tzu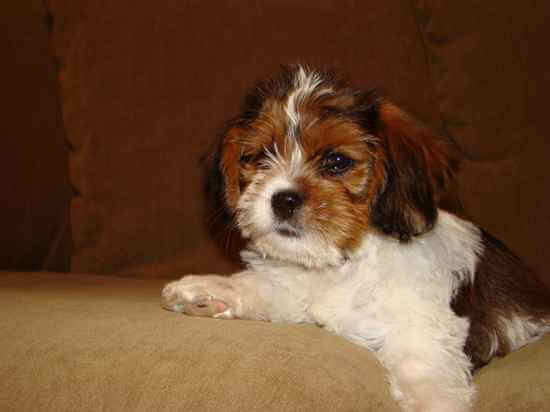 The Bea-Tzu has been developed by crossing the Beagle and the Shih-Tzu. The BeaTzu is a small to medium-size dog with short front legs, a broad head, droopy ears, round, brown eyes, and a heart-shaped nose. Their muzzle is shorter than their beagle parents.
Lifespan: 10 to 15 years
Weight: 15-25 pounds
Height: Small; up to 11 inches
Beagle x Yorkie = Borkie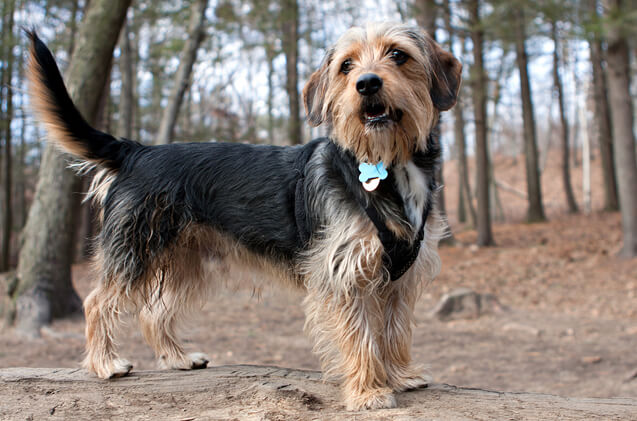 Borkie is a cross between the Beagle and the Yorkshire Terrier. Borkies are active and playful, making excellent companions to children and being comfortable with other house pets. These intelligent canines would readily perceive what you are expecting from them. Borkies do not enjoy the cold climate.
Height: Medium
Weight: 20-25 pounds
Life Span: 10 to 13 years
Got some questions? Or some suggestions? That's why we've got a comments section on this blog! You can feel free to leave a comment or two down below, and we'll get back to you as soon as possible!
We love reading your messages……
Also, read: Top 10 Benefits Of Having A Siberian Husky