Rottweiler lab mix is a cross breed between two popular pure breeds of Labrador Retriever and Rottweiler. It's also known as Labrottie, Rottwador, Labweiler etc. The Labrottie is a large designer dog breed whose origins aren't entirely clear.

Rottweiler lab mix Content overview
History of Rottweiler lab mix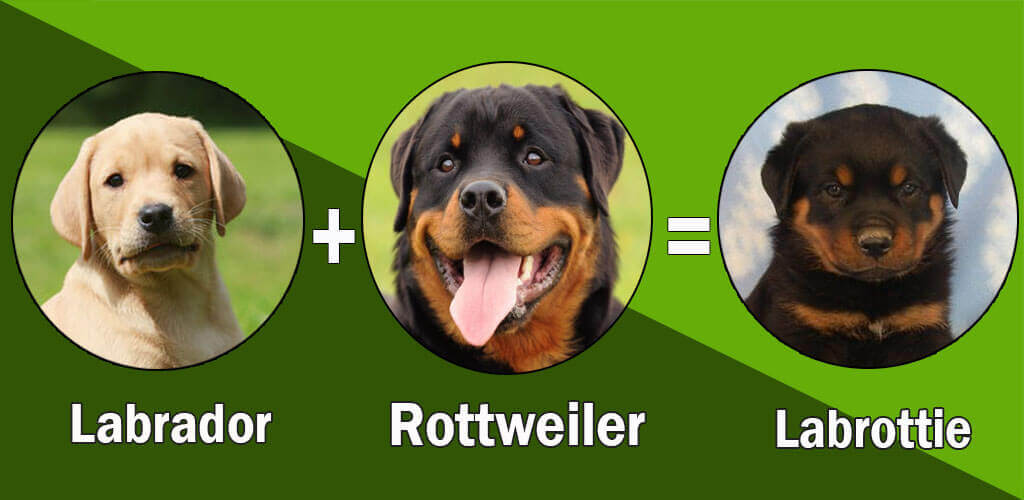 While the term hybrid dog may be technically incorrect, the term designer dog could be seen as being somewhat unfortunate. The Rottweiler lab mix is a cross breed dog whose origins aren't entirely clear and not much history. It's come in two pure breed Labrador Retriever and Rottweiler.
Labrador Retriever
The Labrador Retriever is also known as Labrador. The Labrador is one of the most popular breeds of dog in Canada, the United Kingdom and the United States. Labradors are medium-large dog typically weighing 65–80 lb (29–36 kg) and females 55–70 lb (25–32 kg). The Labrador Retriever's coat should be short and dense, but not wiry. The coat is water-resistant, so the dog does not get cold when taking to water in the winter.
Rottweiler
The Rottweiler is a breed of domestic dog, regarded as medium-to-large or large. Rottweilers are now also used as search and rescue dogs, as guide dogs for the blind, as guard dogs and police dogs. Rottweilers have a natural gathering style with a strong desire to control. They generally show a loose eye and have a great amount of force while working well off the stock.
If you own a beautiful Rottweiler lab mix and would like to share information with us or have pictures that you would like to be included in our dog gallery, we would love to hear from you. Contact here.
Different names or Types
All names
Rottwador
Rott'n Lab
Labweiler
Labrottie
Rotten Lab
Rottador
Recognized Names
American Canine Hybrid Club = Labrottie
Designer Breed Registry = Labweiller or Labrottie
Designer Dogs Kennel Club = Labrottie
International Designer Canine Registry = Labrottie
Rottweiler lab mix Recognition
The Designer Breed Registry – DBR
The Designer Dogs Kennel Club – DDKC
American Canine Hybrid Club – ACHC
The Dog Registry of America, Inc. – DRA
The International Designer Canine Registry – IDCR
Appearance & Characteristics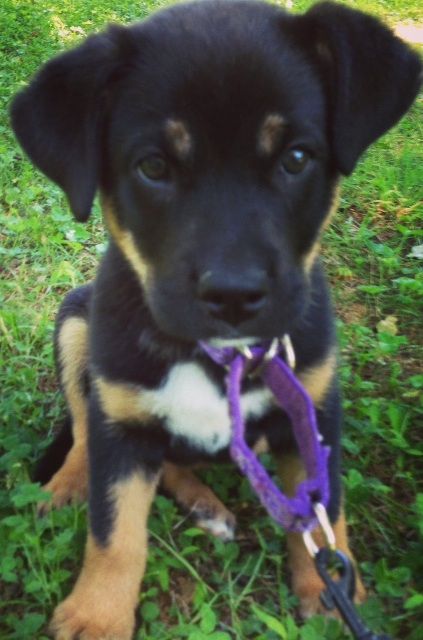 Labrottie basic characteristics
Country of Origin: N/A
Group of Breed:Sporting, working
Breed Type:Crossbreed
Size: Large
Lifespan: 9-12 years
Trainability: Easy to train with experienced owner
Friendliness: Very good to excellent with socialization
Exercise Needs: Fairly active
Grooming: Moderate
Brushing:Every other day
Barking:Occasional
Shedding: Moderate
Protective Ability:
Hypoallergenic Breed: No
Space Requirements: House with Yard
Compatibility With Other Pets: Good
Height/Weight
Height: 24-27 inches
Weight: 70-115 lb
Sound
A Rottweiler mixed with Lab may sound like a strange idea to those used to the pure Lab. However, there are plenty of reasons to breed this mix.
Behavior
This protective nature means that they may have a tendency to bark at threat and strangers, which may lead to slightly excessive barking around the house. The right training should help to keep this under control.
Size, Proportion, Substance
Size: This is a large to giant breed weighing 70 to 115 pounds and standing about 24 to 27 inches tall.
Proportion:
Substance:
Serious Faults:
Head
The head and muzzle of the hybrid will usually look more like that of the Labrador, though the body is typically more comparable to the Rottweiler.
Skull:
Muzzle:
Eyes:
Ears: Rottador has a broad head, flappy ears and can look more like a Lab or be more muscular like the Rottie.
Teeth:
Serious Faults:
Neck, Topline, Body
Neck:
Topline:
Body: The Labrottie may have more of the Rottie build including a bulky chest.
Serious Faults:
Forequarters
Labrottie will display a powerful chest and strong back legs.
Shoulders:
Forelegs:
Front Feet:
Hindquarters
Rottweiler lab mixes are usually quite powerful in the chest, and the hindquarters also tend to be quite muscular. It's safe to say that in most cases, the mix tends to resemble a Rottweiler more so than a Lab as far as the confirmation of the body is concerned.
Rear Legs:
Hind Feet:
Tail:
Coat
The dense coat of this hybrid may vary from wavy to straight, depending on the prominent parental gene. Dogs of the hybrid will have a short to medium length coat that will shed on occasion and can shed more seasonally.
Winter Coat:
Summer Coat:
Shedding:
Color and Markings
The Labrottie is commonly seen in the chocolate color common to the Labrador, though is seen in gray, black and black and tan as well.
Coat Color and Markings
Gait
Personality and Temperament
Personality of Rottweiler lab mix
Rottweilers and labs have very different temperaments so there could be huge variations in personality traits within a litter of puppies from this type of mix. The American Kennel Club does not recognize mixed breeds, which is to say it does not register them, so you won't find the Lab Rottweiler listed among their records. A Rottie is a confident and courageous dog.It is a self-confident dog.It has an inherent desire to protect home and family.
Temperament
Rottweiler Labrador mix has a kind, pleasant, outgoing and tractable temperament.They are known to have a very soft feel to the mouth, as a result of being bred to retrieve game such as waterfowl. It is a very loyal and protective dog, intelligent too and can be friendly like a Lab or more wary like a Rottie when it comes to strangers. Labrottie dogs are usually very cute, loyal and sweet-tempered.
Activity Requirements
Labrottie has a wonderful companion dog. This breed is not suitable for those owners who lack confidence or do not have the time to supervise and train their dogs.
Behavioral Traits
The Labrottie is a friendly, observant dog. The Labrottie is not so good at welcoming other pets or strangers as it seeks to guard its territory. They are docile and devoted to their owners, and that is the reason why they will always be following you around to give you company. Secluding them for long is bound to make them destructive.
Trainability
Rottweiler lab mix is highly intelligent, brave, and loving dogs who will be your companion for life. When bred and raised properly, a Labrotti puppy can be a great canine citizen and loyal friend. Rottweiler lab mix needs experienced handling and is not a good choice for first-time dog owners.
Clicker training is an excellent alternative which involves mainly utilization of positive reinforcement, cooperation, and consistency. All these aids in minimizing your dog's aggressiveness.
Health & problems
Health
A Rottweiler lab mix should produce puppies that have fewer health problems than their purebred predecessors. Typically, this breed will live 9-12 years with few problems. However, they are prone to obesity so it is best to feed them as recommended by the producer or by your veterinarian.
Feeding Plan
You should feed your Rottweiler lab mix a high-quality canine-appropriate food that is packed with vital nutrients and natural ingredients.
Rottweiler lab mix Health Problems
All dogs have the potential to develop genetic health problems, just as all people have the potential to inherit a particular disease. Rottweiler lab mix Health Problems
Major Health Concerns: Heart problems, Bone cancer, Bloat, Hypothyroidism, OCD, Eye problems, Epilepsy, Myopathy,
Rottweiler lab mixs are prone to other conditions including: Joint dysplasia, Pano, Allergies, Ear infections, cold tail, acute moist dermatitis,
Living conditions
Apartment life is good since the rottweiler lab mix can fairly unleash its energy indoors by being active. But it will help a lot if it gets some outdoor exercises and outings where it can make a good run and shed off those calories.
How to take care?
Exercise
Take your rottweiler lab mix for at least two 30 minute walks every day. These large breed dogs need a lot of exercises to release energy and stay healthy. Try giving him toys that can be stuffed with food or treats. Interactive games such as fetch and ball retrieval will do well by boosting your dog's health by keeping it fit.

You can use Best dog exercise Equipments
Grooming & Bruising
Lab Rottweiler mix grooming isn't too difficult, and they are considered a low maintenance breed. Rottweiler lab mix has short hair that makes grooming simple. Brush your puppy once a week using a soft bristled brush. This will keep his coat healthy and sleek.
You can use following Equipments for best grooming
Grooming dogs require a lot of expertise as well as a wide range of equipment. Here is a list of best grooming equipments for Labrottie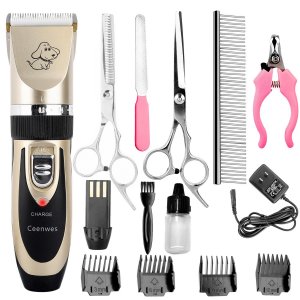 Here is a best and perfect Grooming kit for your Rottweiler lab mix.
These dog grooming clippers also come with 11 tools: 1 × Pet clipper 1 × AC Power Adapter,1 × Cleaning Brush,4 × Comb Attachments 1 × Stainless Steel Scissor,1 ×Stainless teeth scissor,1 × Stainless Steel Comb,1 × Nail Clipper Kit,1 × Nail File,1 × Oil.
Rottweiler lab mix Grooming table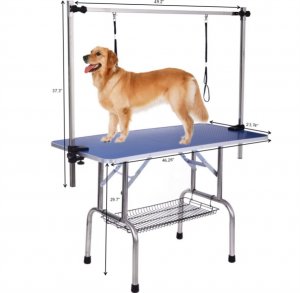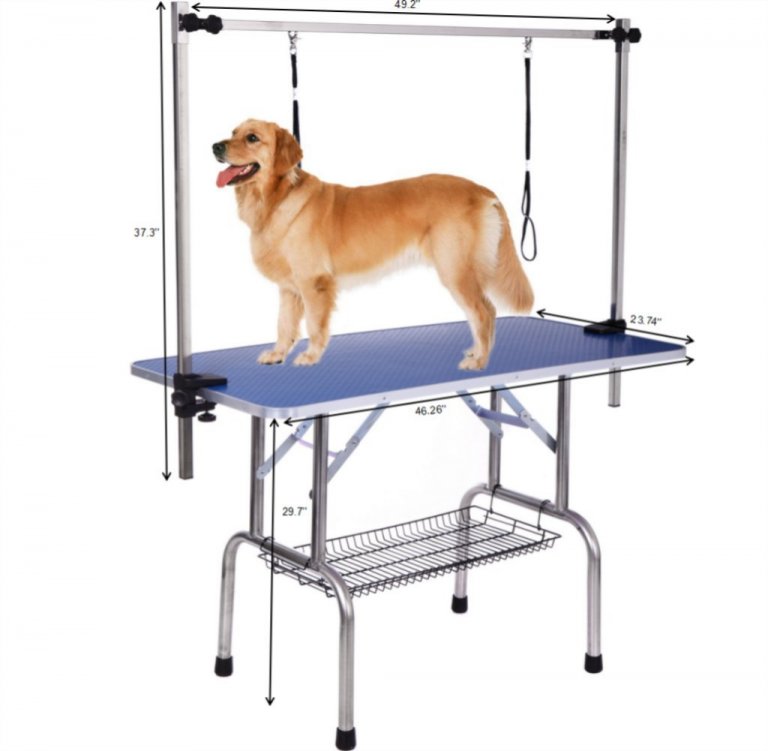 One of the most critical items for groomers is their table. In this day there are many tables are available in the market like Electric Grooming Tables, Hydraulic Grooming Tables, Portable Grooming Tables so you can chose any for your lovely dog.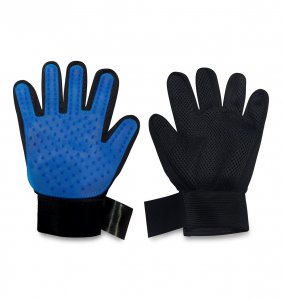 For many pet owners, grooming is a necessary chore. So dogs and cats shy away from the rough bristles of a regular brush. If you have a sensitive, try him or her with one of these pet grooming gloves. Gloves is a most important equipment for Rottweiler lab mix grooming so if you love your dog then use this.
Rottweiler lab mix Shedding
They shed a lot!! You will need to brush your Rottweiler lab mix once a week. You will need an undercoat rake. Keeping her undercoat under control will help a lot. Labrottie should be brushed weekly, year-round, several times per week during periods of heavy shedding.
Here are the best Shedding Equipments for Rottweiler lab mix
Hertzko Self Cleaning Slicker Brush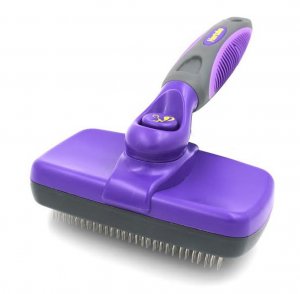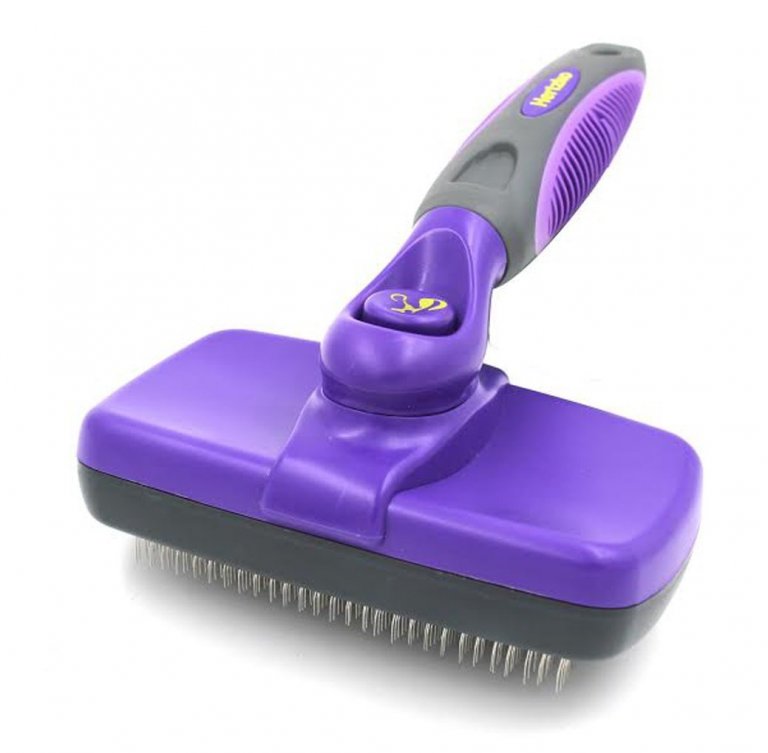 The perfect brush to get all nasty mats out of your pet's fur. Hertzkos Slicker Brush gently removes loose hair and eliminates tangles, knots, dander and trapped dirt. Works great on dogs and cats with all sizes and hair types
Easy to clean – When you're done brushing your Rottweiler lab mix, simply click the button and the bristles retract back into the brush, making it super simple to remove all the hair from the brush, so it's ready for the next time use.
Comfortable, strong, and durable this Brush is specially designed with a comfort-grip and anti-slip handle, which prevents hand and wrist strain no matter how long you brush your pet!
Dental Health check up
Dental health is an important part of your dog's overall wellness and should not be overlooked. This is even more so if you own lab rottweiler mix. Brushing teeth is probably the most effective way to prevent dental disease and tooth decay. Feeding a high-quality, healthy food is an excellent way to keep your Rottweiler lab mix oral health in check.
Here are some best dental health Equipments for Rottweiler lab mix
DNA Testing
DNA analysis is a rapidly growing field of healthcare for people and pets. So your pet's DNA test needs to be done because this is an important step in caring for your pet because it's always better to know your pal is at risk for a genetic disease before the problem is Untreatable.
Love & affection
Love and affection are useful for every dog. If you give a love and affection to your labrottie than the dog will love you back. Your labrottie puppy will be a member of your family, So Give lots of love and affection for your cute puppy. Most importantly, spend time with your dog because that your dog needs love and affection.
Feed Healthy food
Feeding is a one of the most important for dog health care. Feeding healthy and proper food is a way to keep healthy your Rottweiler lab mix. So give a healthy food will be necessary, then feed your dog best and healthy food. In this day there are many healthy foods are available in the market so that you can choose any healthy food for your dog. Because healthy food is the most important for dog health care.
The following items should never be fed to Rottweiler lab mix
Alcohol, beer, wine or liquor
Chocolate, coffee, or tea
Grapes or raisins
Moldy or spoiled food of any kind
Onions, chives and garlic
Poultry bones
Salt & salty foods
Tomato leaves, stems or unripe fruit
Yeast dough
Puppy information
If you are looking easy to train dog Labrottie puppy is easy since it is a fast learner. This breed will be suitable for you, only if you are confident and have the willingness to spend your time training and supervising your dog.
Rottweiler lab mix puppy Training
There are many different guides available with tips on specific issues, but two of the most popular with dog owners are Doggy Dan the Online Dog Trainer and Secrets to Dog Training. These online courses provide plenty of helpful information for first time owners on training and care for all sorts of breeds and cross-breeds.
Proper puppy socialization and puppy training are essential for all dogs, including the Rottweiler lab mix. So you give proper training to your puppy.Here we list out some useful tools for Labrottie puppy training.
Best tools for Rottweiler lab mix puppy training
Dog collars and collars with remote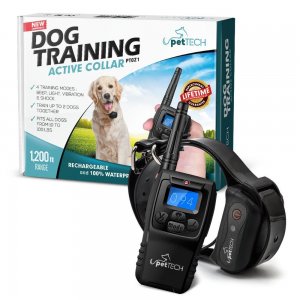 Dog collars and collars with remote is a best and very useful tools for Rottweiler lab mix training. This remote shock collar is built with the beginner in mind, helping them reinforce basic dog obedience around the house, the yard or walking in the park and with 330 yard range, training in these environments shouldn't be a problem. If you are looking best collars with remote Click here
Clicker training for dogs
The Clicker can not only train the dog but also the cat, bird, chicken, sheep and even mouse.A brand new happy communication mode with the pet. Great for training puppies and young adult dogs! Click here to find the best Clicker for Rottweiler lab mix
Pads
Pads is one of the best and most useful tools for every dog. In this day there are many different Pads are available in market so you can find easily Click here to best Pads for labrottie
Dog Bells for door
Whistle for dogs
Crate Training for labrottie
Puppy training is a most important part of any pet or any dog breed. Usually, the Rottweiler lab mix is very easy to train because it's very intelligent and loyal dog breed. Training a dog breed can be a bit difficult. But it is very important for any dog.
Crate training your new Rottweiler lab mix puppy is one of the first and best steps in his life. It's very effective. A crate is used to allow your Rottweiler lab mix to have a place to sleep and at the same time, teaches him to control his bladder. In this day there are many useful creates are available in market so you can choose to click here
Behavioral training
Behavioral training is a very important for any dog. At some point in time all of us dog owners need to administer some dog behavior training. Behavioral training is a very helpful for taking care of the dog. First of all, if you want to train your Labrottie puppy so find out some common behavioral issues like Breaking, aggression, food guarding, howling, mouthing and chewing, separation anxiety, etc and stop this behavioral issues and train your dog easily.
Obedience training
Basic obedience training is an essential part of responsible dog ownership. It will make your dog a better companion and will help establish a stronger bond between the two of you. Because your Rottweiler lab mix wants to please you and is eager to learn, training can be a very enjoyable experience. Obedience training is highly recommended as a means of teaching owners how to channel the typical labrottie innate desire to please into appropriate behaviors.
Puppy price
Average new Puppy Price $350 to $600
Annual Medical Expense: $485 to $585
Average Annual Non-Medical Expense: $515 to $615
Rottweiler Lab mix puppies for sale
PuppyFinder.com is proud to be a part of the online adoption community. Browse thru thousands of Labrottie Dogs for Adoption in Texas, USA, listed by Dog Rescue Organizations and individuals, to find your match.
Find a dog or puppy
Lab and Rottweiler mix puppies are as cute and cuddly as any other. They will need a lot of work in terms of socialization and training, to make sure you reduce the possibility of you must see your Lab cross Rottweiler's parents before committing to a puppy.
Find a breeder
Mix breeders are rather more difficult to find that the breeders of pure breeds, especially if you're after a specific combination. The best place to find Rottweiler Lab mix puppies is with local breeders.
Things to consider adopting a Rottweiler lab mix
Give yourself plenty of time to make a decision about which puppy to take home. You should immediately make sure the puppies and mother are healthy.
Before you bring your puppy home or expose him to other dogs, make sure he's up to date on his vaccinations and de-worming treatments.
If you're seriously considering adopting a Rottweiler lab mix, you should know.
Rottweiler lab mix like to be around their people at home or on the go, they're very affectionate and loyal.
Before you adopt a puppy, ask yourself if you are available to walk your dog several times throughout the day.
You also have the advantage of knowing that your dog is physically able to "hold it" for several hours at a stretch.
Ask anybody who has adopted an adult dog then after adopts an adult dog.
If you're unsure of whether the new dog you've chosen is right for your family and lifestyle, consider fostering before making a commitment.
If you want a puppy, you can avoid some negative traits by choosing the right breeder and the right puppy.
You would rather relax and watch TV then be a dog's personal entertainment specialist.
Advantages of Rottweiler lab mix
Makes a great exercise pal
Low maintenance in regards to grooming
Typically healthy
Calm, eager to please household companion
Can be trained as a guard dog
Rarely barks
Disadvantages of Rottweiler lab mix
Not hypoallergenic
Large size makes them non-ideal for small condos or apartments
May suffer separation anxiety
Maybe naturally aggressive and territorial towards other dogs and strangers
Needs at least an hour of daily outdoor activity
Photo gallery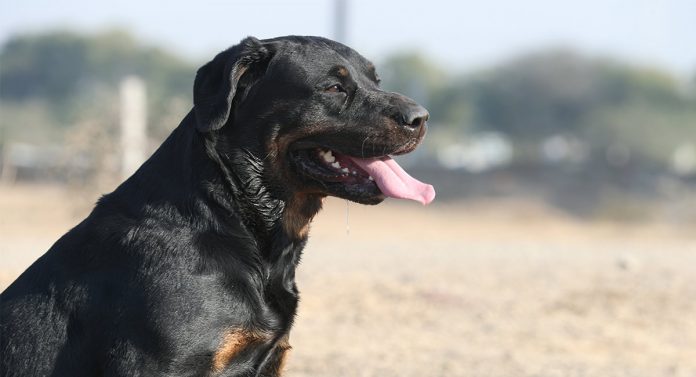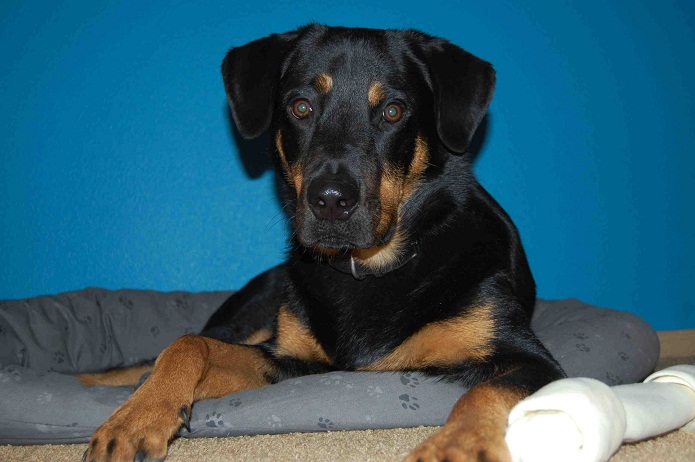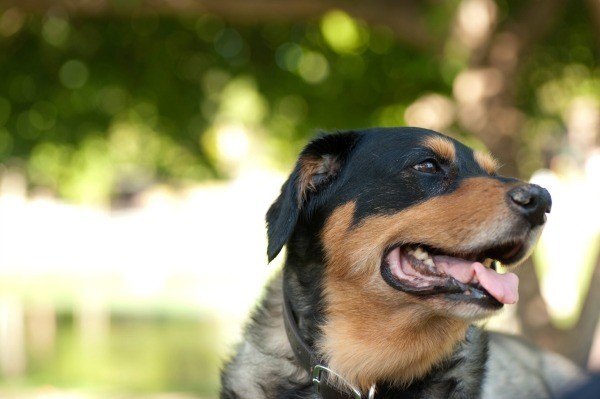 Got some questions? Or some suggestions? That's why we've got a comments section on this blog! You can feel free to leave a comment or two down below and we'll get back to you as soon as possible!
We love reading your messages……