Here is the Top 10 Perfect Christmas Gifts for Pets Under $50 for you in this Christmas. Dogs are perhaps slightly more able to pick up on human excitement than other pets. This is a time for celebration. So are you dog lover and searching best Christmas gift for your dogs or puppy. So stop your searching because here is a top 10 best Christmas gift for your dogs or puppy. These gifts are sure to delight you and your dog-loving friends, not to mention bring a little joy into the lives of your favorite dogs.
Whether you're a dog lover or just a loving pet parent we've rounded up a number of the best and most unique gifts for your little furry friends this Christmas…and their owners too! you have friends and family, but what to get for that perfect pet?
Your pets are always up for hugs and provide better warmth than a snuggly blanket, so it's natural to want to include them on your holiday gift list. Here's exactly what to get them to show you care.
Keep playtime new and exciting for your furry friends with these fun toys and presents! Check out here Top 10 Perfect Christmas Gifts for Pets Under $50.



Here are the list of Top 10 Perfect Christmas Gifts for Pets Under $50
1.Pet Snack Launcher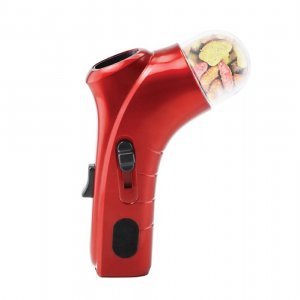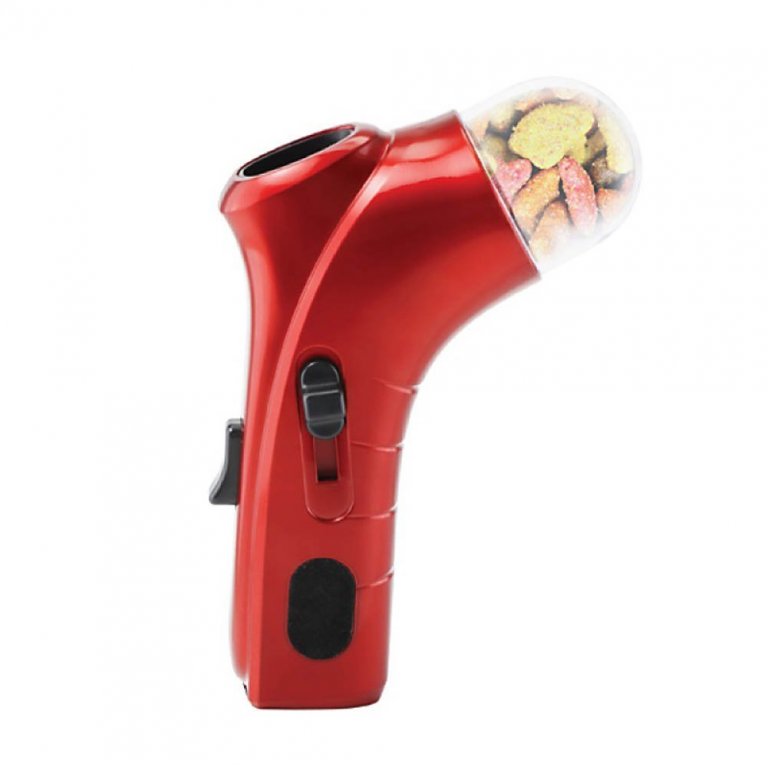 Price : $13.99
Ready? Set? Snack! This fun treat launcher will keep Fido pleased for a long time. The Dog Treat Launcher is simple to use — just fill the container with your dog's preferred treats and launch the treats up and away. Fill the bottom with your pets favorite nibbles and press the button to watch him jump for joy as he retrieves treats from mid-air.
This will offer your dog with endless entertainment while you sit and relax. Well, at least until the treat container runs out. No batteries required!
Now you can give your "good boy" a treat in a way that's super fun.
2. PetChatz HD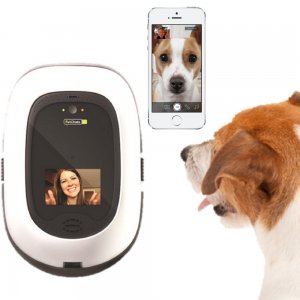 Price : $379.97
Connect and interact with your pet from anyplace through the free PetChatz iOS/Android app or on your desktop. Attaches securely to your wall as a totally contained unit. Specially formulated soothing scents released to help relieve an anxious, scared or nervous pet.
Capture all of your special moments with a video or photo and share with family and friends. PetChatz HD helps put your mind at ease with 2-way communication and "silent mode" monitoring of your pet and your whole home.
This device lets you video call your dog or cat from anywhere. you can also release a scent or a treat. Even better, your pet will call you.
3. Zuke's Mini Naturals Dog Treats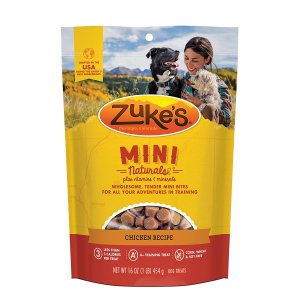 Price : $10.07
Zuke's mini Naturals Chicken recipe dog treats another best gift for this Christmas for your pets. Give your dog a taste of the holiday season with these natural dog treats. Real chicken is the first ingredient in this tasty recipe, and each bite features wholefood cherries along with savory turmeric to help your furry friend maintain his healthy lifestyle.
Formulated with high-quality, real ingredients you can trust and added vitamins and minerals, and we formulate them without corn, wheat or soy, so these treats for dogs let you feel good about what you feed him every day. ready some treats, put them in a festive tin and you're good to go.

4. Dog Pet Water Fountain
Price : $45.99
Dogs often need water when they're outside, particularly in hot weather. This fountain deals with all these issues in style. The fountain is easy to use for your pets. The dog steps on the paw-marked panel and can supply his own water whenever he needs it.
All they need to do is press on the paw design of the pad for a gentle stream of clean water. This ease of operation encourages your dog to drink water whenever they want. The fountain never offers stagnant water, preventing water-borne diseases.
5. Christmas Ornament Shatter Proof Ball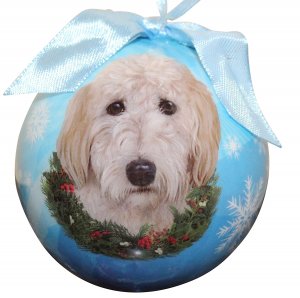 Price : $12.29
Add a special and unique ornament to your tree this holiday. every ornament is created by traditional handcraft and shatterproof. This made-to-order style is printed and cut to fit the Christmas ornament.
Fantastically boxed, great for gift giving in this Chritmas.The paper is carefully fastened onto the ornament, coated with resin and topped with a bow.
6. K&H Kitty Crinkle Sack Cat Bed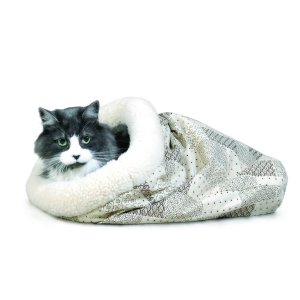 Price : $20.01
Cats are crazy for paper bags and catnip, and this gift is the best for this Chritmas. Cats love snoozing within this synthetic lambswool sack. The Crinkle Sack is a fun place to hide, peek or just take a nap. The sack makes the noise of a paper bag that all kitties love.
Whenever they're not snuggling inside it, they'll play with the outside, which will crinkle like a paper bag under their paws. the inside is lined with plush lambs wool sherpa. the outside is covered in poly/cotton for easy washing. Cats will play and be amused for hours and this will become one of the favorite hiding places.



7. BUSTER Dog Maze Bowl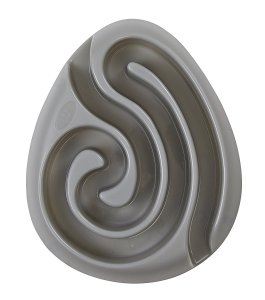 Price : $26.99
BUSTER Dog Maze is perfect gift for this festival. Place the treats in the deep curved tracks and watch your dog uses his nose, tongue, and paws to chase the food down the channels to the exit points. The Buster DogMaze tests Fido's brainpower as he pushes his treats through deep passages to holes, so he can retrieve his well-earned chow.
By being able to both see and smell the food, your dog will be motivated to keep trying until has totally empty the BUSTER Dog Maze and you will get a healthier and more energetic dog. create snack time playtime with this canine challenge.
8. Chillz Pad Comfort Cooling Gel Pet Pad
Price : $28.23
The Chillz Pad from Hugs Pet products fits any size pet and guarantees to keep four-legged friends comfy indoors or out. It even works as an extra-comfortable mat for pets with joint pain. The soft, puncture-resistant, durable mats also give comfort for older pets who may suffer from joint pain that requires no electricity and no need to freeze or chill to maintain a cool surface.
Keeps pet cool and comfy with gel technology that absorbs body heat and offers relief for pets with joint pain. This innovative mat also keeps your pets cool by creating a lower temperature than your pet's body temperature.
9. Cat Catch The Interactive LED Light Pointer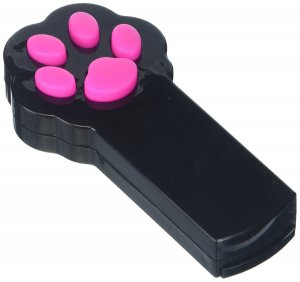 Price : $8.93
Easy management push any button three times – first time puts on blinking light, second push makes light steady and third push shuts it off. This light pointer has five buttons that will send your furry friend into a frenzy attempting to catch the red dot.
This works with any of the buttons. Safe tips never shine any light directly into any eye, human or animal. Color five different colours for you to choose.

10. Pet Cat Tunnel Maze Toy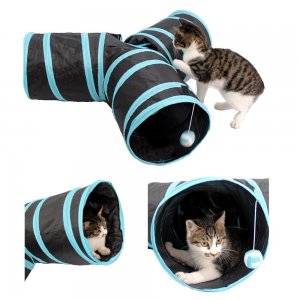 Price : $12.99
If you don't have much time to play with your pet during the day. you can choose our prosper Pet 3-Way Tunnel, It's a great way to play. It provides exercise & self-amusement to your love cat & kitten & puppy& rabbit.
High quality safe and sturdy for your love pets. Not only as a toy however can also used as a outside tent & house for your pets. one among the tubes is lined with crinkly/crackly material that your cat can find irresistible!
The kittens are born to in love hide and seek, so this tunnel offers a lot of interactive fun are going to be their favorite. This Cat Tunnel Maze Toy pet three way tunnel collapses into a compact size, therefore it is simple to take the fun with you anyplace, and it's also a great gift for cats & their owners!
Read also:  Top 10 Christmas Dog Toys
Got some questions? Or some suggestions? That's why we've got a comments section on this blog! You can feel free to leave a comment or two down below and we'll get back to you as soon as possible!
We love reading your messages……