December 20, 2017
Top 10 Eco-Friendly Dog Products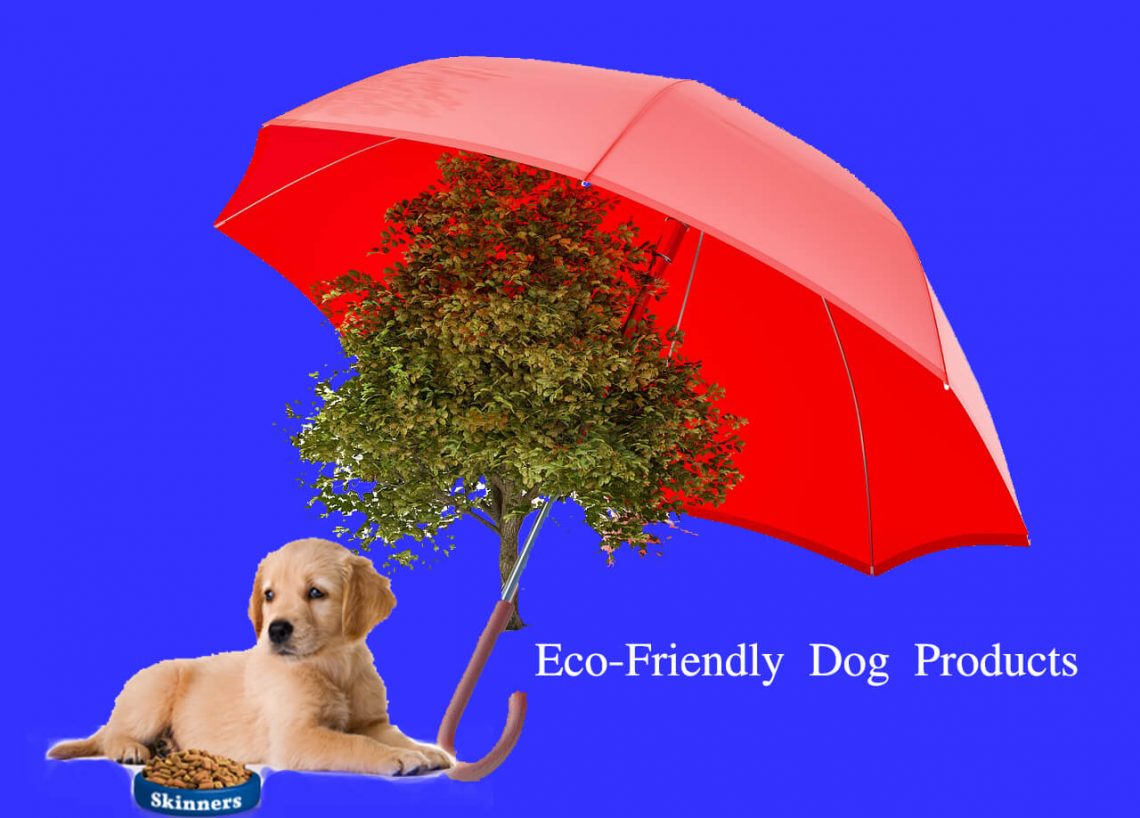 If you are dog lovers and are you looking best Eco-friendly product for your lovely puppy. Here is a list of most popular top 10 Eco-friendly product for your cute dogs or  puppy.



Top 10 Eco-Friendly Dog Products
1. Skout's Honor Professional Strength
Price : $14.99
A faster solution to Dog & Cat Stain & Odor problems. This stain and odor remover is non-toxic, biodegradable, and eco-friendly. unlike other cleaners, it is free of chlorine and formaldehyde, making it a safe cleaning option to use in you home.
Skout's honor values social consciousness, so production methods never involve experimenting on animals. clean your home with a clear conscience !
They are even compatible with other cleaners so you can use the products without worry about unwanted chemical reactions.
2. NEW Anti Itch Oatmeal Spray for Dogs and Cats
Price : $14.99
This botanical-based oatmeal baking soda spray provides instant, soothing, topical, relief to pets suffering from flea bites, hot spots, grass allergies, pollen allergies, food allergies, surgical stitches from surgery, scratches and flea-bitten or raw and irritated skin.
Use this NEW anti-Itch Oatmeal Spray for Dogs and Cats natural dog spray to stop chewing, licking and biting instantly, and allow your pet to heal.
The soothing oatmeal spray is 100% alcohol-free and 100% nonharmful. made from a plant-based mix of natural ingredients, this formula will not harm your pet if they ingest it. It also works great as a detangling spray, making fur easier to brush and manage.

3. ChomChom Roller – Dog Hair, Cat Hair, Pet Hair Remover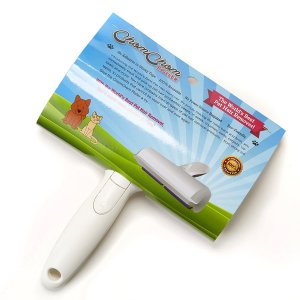 Price : $24.95
The ChomChom Roller is the World's Best Pet Hair Remover. By simply moving the pet hair roller back and forth, you immediately track and pick up cat and dog hairs embedded deeply in sofas, beds, blankets, comforters and more.
You have probably tried all types of pet hair and lint removal product from sticky roller tapes, to products that cannot be used over and over again.
No adhesive or sticky tape, 100% reusable, no power source required, eco-friendly, clean and convenient pet hair remover.
Check Also Top 10 Exclusive Christmas dog shirts for small to large dogs
4. Earthbath All Natural Green Tea Leaf Grooming Wipes
Price : $9.59
Earthbath All Natural green tea Leaf Grooming Wipes. Use these thick, moist wipes as a touch-up grooming solution or as a shower alternative. this is totally natural pet care. Earthbath grooming wipes handily clean pets' dirty paws, undercoat while imparting a show quality shine.
They contain only natural cleansers and conditioners, including exotic Hawaiian awapuhi extract, a shine-enhancing coat conditioner. This Earthbath is 100-percent biodegradable and cruelty-free and Fragrance and allergen free. These natural wipes contain no animal by-products or alcohol and will not remove spot-on flea control products.
Both varieties contain aloe vera and vitamin e to moisturize coat and skin. Notice how soft your hands are after wiping your pet.
5. Pet Stain & Odor Miracle – Enzyme Cleaner for Dog and Cat Urine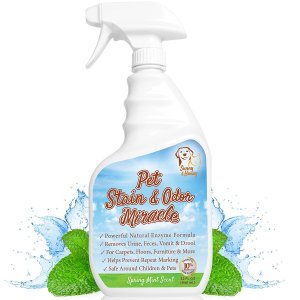 Price : $19.97
Completely removes all pet stains and odors: urine, feces, vomit, & drool. The Natural Bio-Enzymatic formula gets to the root of the matter quickly and eliminates it fully – not simply masking the smell. The enzymatic bacteria are activated when sprayed upon a stain and odor problem area.
Natural enzyme formula is the safest way to clean up pet made stains & odors. The bacteria eat away at the mess and eliminate the stain and odor completely. Once the stain and odor are gone, the bacteria dry up and disintegrate. Made in the USA & 100% of profits are given to animal rescues & animal shelters.



6. Wegreeco Washable Female Dog Diapers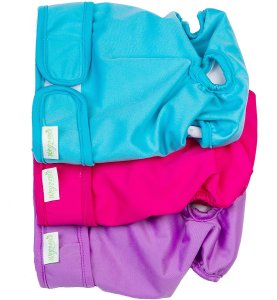 Price : $16.98
These diapers are helpful for untrained female puppies, dogs in heat and stop your dog suffering from excitement urination, incontinence. Easy-to-use diaper wrap for dogs.
Velcro closures are fast and easy to secure and won't stick to your pet's fur. Pad is sewn into the diaper and a waterproof outer layer to prevent leaks and injury to rugs, carpets, upholstered chairs and sofas
These washable doggy diapers are more economical and environmentally friendly than the disposable dog diapers. they are made of the lightweight and soft material, which is convenient for you to carry when you're outside.
These diapers use an easily adjustable velcro system, that doesn't stick to your dog fur.The flexible velcro and elastic around the leg make them easier to put on. Bright and Natural cheerful pattern mix with your dog's fur, making your doggie princess looks cute in your life!
Check Also Top 10 Best Cleaning Supplies for your Pet Friendly Home
7. Flush Puppies Doodie Bags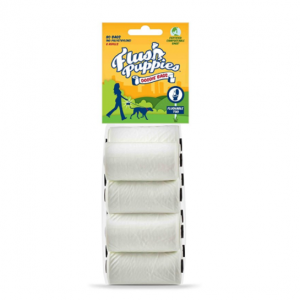 Price : $10.10
Flush Puppies are the world's initial and only flushable & certified compostable dog waste doodie bags. This bags contain no polyethylene plastic and are certified compostable by the biodegradable products institute. best of all, you can safely flush them down the toilet, along with your dog's waste.
Perfect for accidents inside the house, or everyday walks. Check locally, as many communities do not have appropriate compost facilities that accept pet waste. Not suitable for home composting.
8. enKo Products Pink Lavender Scented Dog Waste Bags with Dispenser
Price : $17.95
enKo products Pink Lavender Scented Dog Waste bags are incredibly sturdy, Strong, Leak Proof so you'll never have to worry about messy leaks or embarrassing breakage. And with these eco-friendly, scented bags, you will only smell a lovely lavender scent.

With 640 bags and 4 dispensers with clip-on hook refill rolls, you will never run out of waste bags. in addition, include a Bag Dispenser designed for a perfect fit. The handy refill cartridges easily slip into the dispenser for reloading. The dispensers are designed with a clip-on hook that can be attached to any leash, bag, stroller for easy reach and safekeeping. they are ideal for picking up any pet waste.
9. The Original EcoBark Maximum Comfort & Control Dog Harness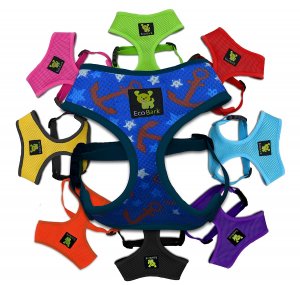 Price : $12.99
Ultra Soft and highly durable Eco-Friendly Straps made from Recycled Water Bottles. EcoBark's Bestselling Eco-Friendly Harness, made from ROSH Tested, not toxic meshing and nature-friendly strappings created from recycled water bottles.
Great for Walking, Running, and Hiking. Breathable for all outdoor Activities, Hugs the dog with a flexible Air-Mesh which Maintains your Dog's Natural Movements.
Innovative No-Choke design Protects Pet's Fragile Trachea and Throat with extra Plush Piping around the Neck opening. great for Walking, Running and Hiking. The Harness Hug is available in 9 different colors and 5 sizes.
10. Earth Rated 225-Count X-Large Dog Waste Bags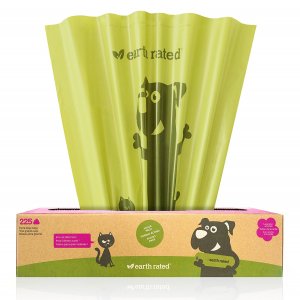 Price : $11.99
Earth Rated extra large bags are perfect for dog waste pickup and cat litter duty! conveniently packaged on a single roll in a box made of recycled content that dispenses one bag at a time. This value pack comes with 225 Extra-Large, lavender-scented bags on a single roll.
Earth Rated products are the industry leader in terms of quality and most of all, affordability! These bags dispense one at a time directly from the box made of recycled content and are perfect for those extra-large dog breeds or for cat litter cleanups.
Lavender-scented, leak-proof and extra strong, they can fit most cat litter scoops and help with those large backyard pickups.



Check 10 Essential Products To Have In Your Dog First Aid Kit
Got some questions? Or some suggestions? That's why we've got a comments section on this blog! You can feel free to leave a comment or two down below and we'll get back to you as soon as possible!
We love reading your messages……